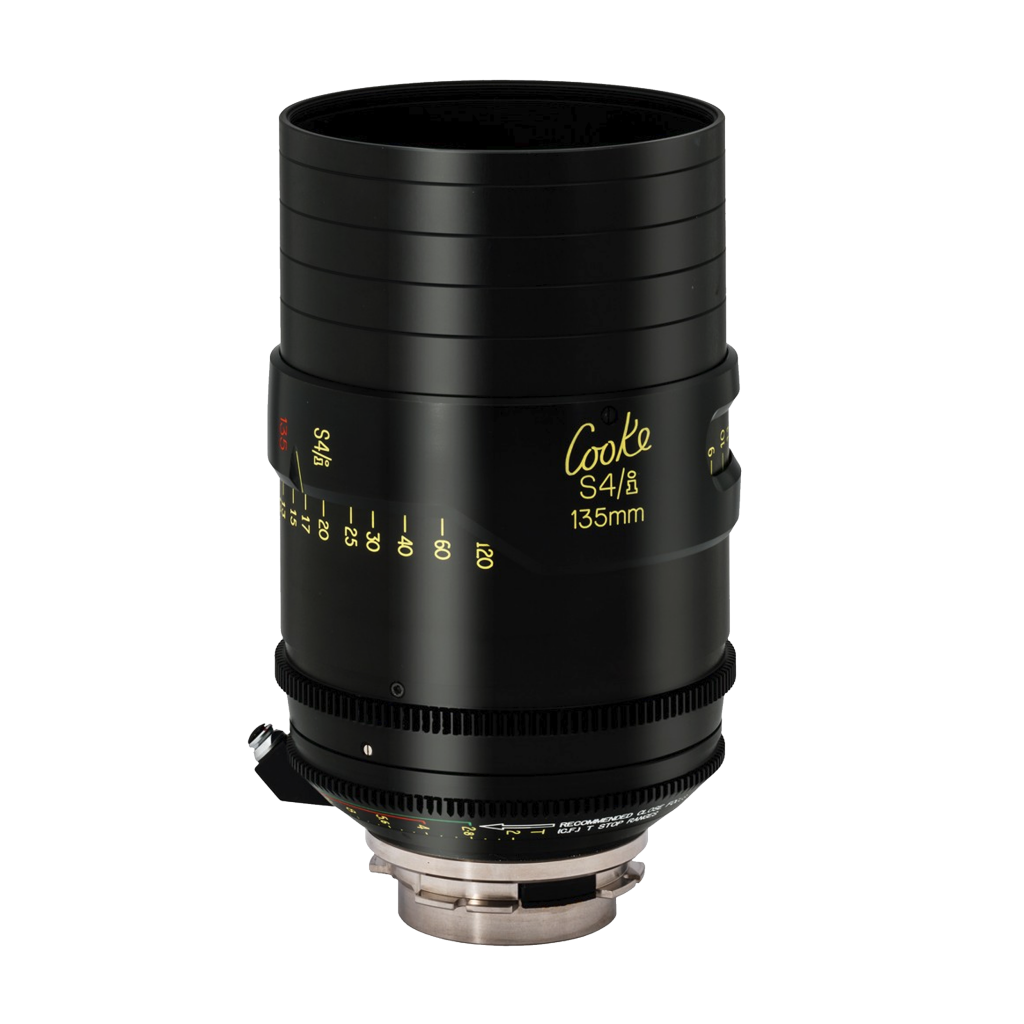 £

180.00

£

216.00
Contact us for long term or weekly hire rates.
Punching in tighter than the 100mm included with our standard six-way set, the 135mm Cooke S4i is a great addition to the DoP's arsenal of lenses and perfect for flattering close-ups.
Featuring the distinctive 'Cooke Look' optical characteristic, it also retains the T2 maximum aperture which is found in almost every lens in the S4i series. The 135mm S4i is colour balanced to match with Cooke 5/i, S4/i, Anamorphic/i and Mini S4/i lenses.