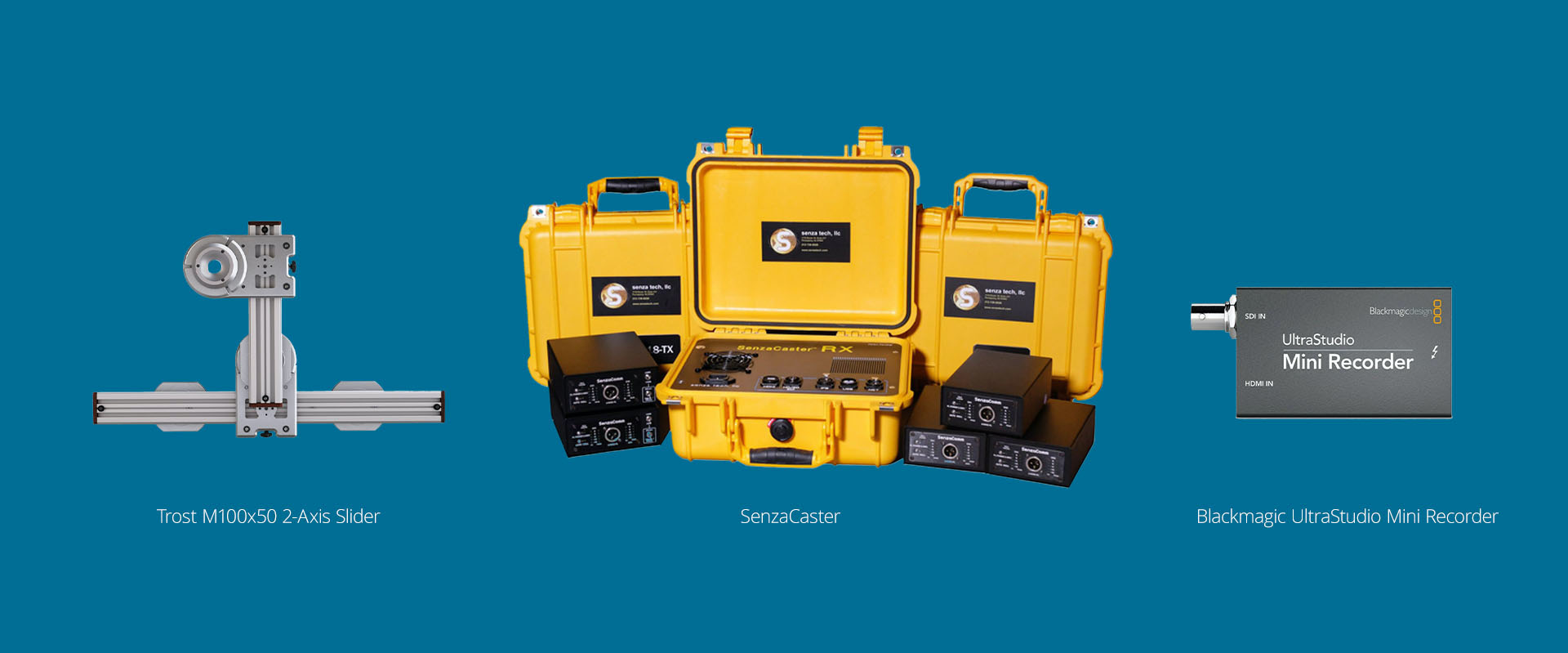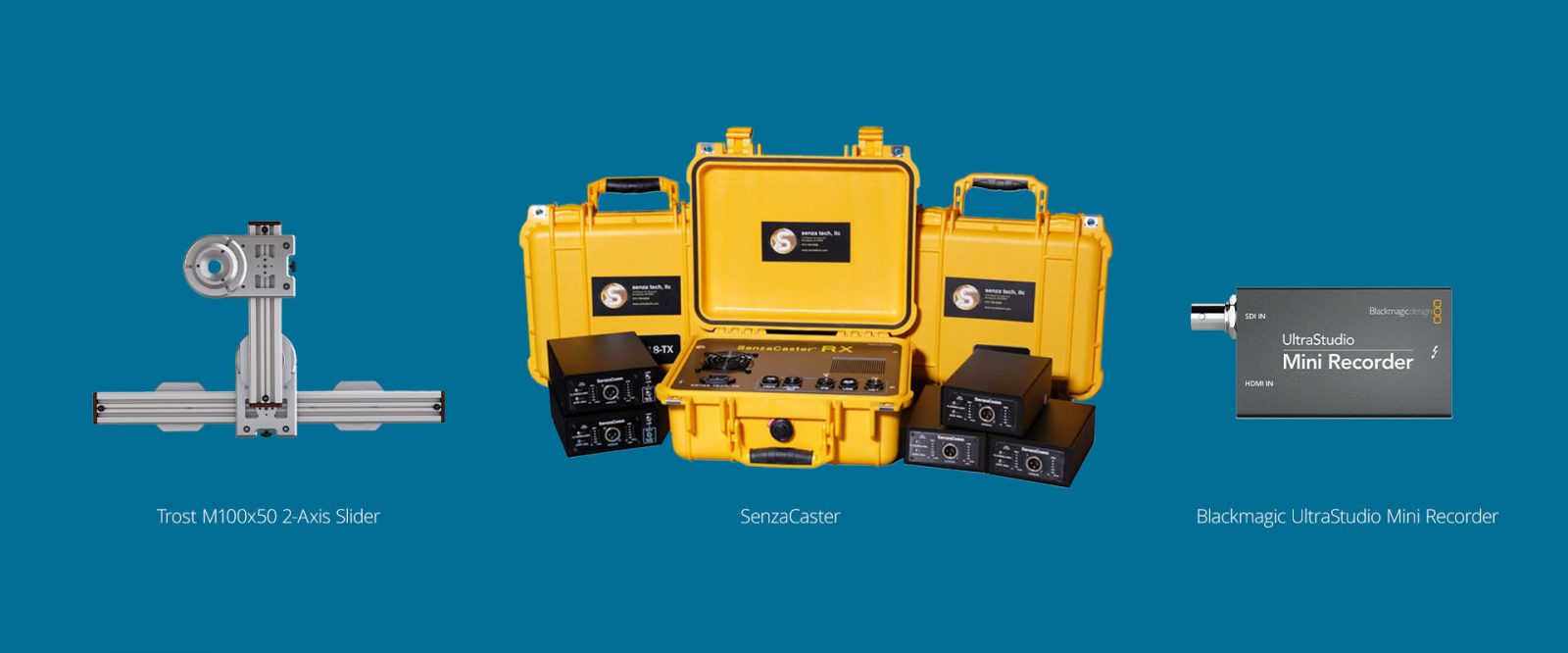 Here at Shoot Blue, we've had a number of calls over the past few weeks from clients looking to film new content but whilst keeping within the social-distancing restrictions imposed since the COVID-19 lockdown. 
Several of these requests have been for product filming as well as for remote client viewing/monitoring of shoots that are taking place. Here are a selection of rental products we stock that might be useful for remote and more pared-down production techniques:
1. Senzacaster
For remote client monitoring, the SenzaCaster transmits a zero-latency HD signal between two remote sites, using regular public IP networks. Plug in any SDI camera signal to the SenzaCaster TX unit and the client gets a broadcast quality preview in realtime from the RX receiver unit. It also features a separate analogue audio circuit designed for direct communication between the camera side and the client, making it easy to give feedback and direction.
More details: https://shootblue.tv/products/senzacaster/
2. Packshot Turntable
Our Movetech packshot turntable has a highly precise, variable speed control making it well suited for macro and close-up filming product. It also features a slip-ring electrical outlet, so lights and other devices can be powered and rotated around continuously without any interruption. 
More details: https://shootblue.tv/products/packshot-turntable/
3. LED Lighting
With our kitchens, bedrooms and gardens now standing in for film and photography studios, working space is at a premium. Lighting fixtures and grip typically take up a big footprint on a studio floor, so having the space for lighting can be something of a challenge in a more domestic setting. 
We stock a range of compact and cool-running LED lighting fixtures which are suitable for shooting in a confined space. Of these, the LiteGear LiteMat range is a very practical option when a diffused daylight or tungsten light source is essential. And to provide colour output when a conventional gel frame might be cumbersome (and slow to set up without a gaffer), RGBW LED lights such as Astera Titan Tubes and the Digital Sputnik DS1 are highly recommended.
Explore the range: https://shootblue.tv/category/lighting/led-lighting/
4. 100mm Master Macro
Macro lenses are always a popular choice for product filming, especially for capturing small and intricate details. The ARRI 100mm Master Macro is the go-to lens for macro and table-top cinematography, featuring exceptional optical characteristics. It is PL mounted and with a mount adapter, can be used with more compact cameras such as the Sony FS7.
More details: https://shootblue.tv/products/arrizeiss-100mm-master-macro-t2/
5. Trost 2-Axis Slider
Like our Packshot Turntable, the Trost 2-Axis Slider is another simple and effective way of adding movement to product shots. Combining a 100cm slider combined with a smaller 50cm slider, the Trost provides precise, multi-axis camera motion. Both sliders can also be used separately to provide even greater versatility and camera tracking options. 
More details: https://shootblue.tv/products/trost-m100x50-2-axis-slider/
6. Blackmagic UltraStudio Mini Recorder
The BlackMagic UltraStudio Mini Recorder offers a simple solution for remote client monitoring and viewing. Combined with a Thunderbolt equipped laptop and live streaming software (which we can also provide), the camera SDI output can be captured and converted to a live stream format for a platform such as YouTube. Whilst this will introduce a delay (usually 5-10 seconds with YouTube), it is a cost effective and high quality remote viewing solution.
More details: https://shootblue.tv/products/ultrastudio-mini-recorder/
If you would like to find out more about any of these products or discuss your requirements in more detail, please contact us on 0208 343 1260 or [email protected]. Whilst we are currently operating at a reduced scale, we are still able to respond quickly and facilitate productions during the current lockdown period.