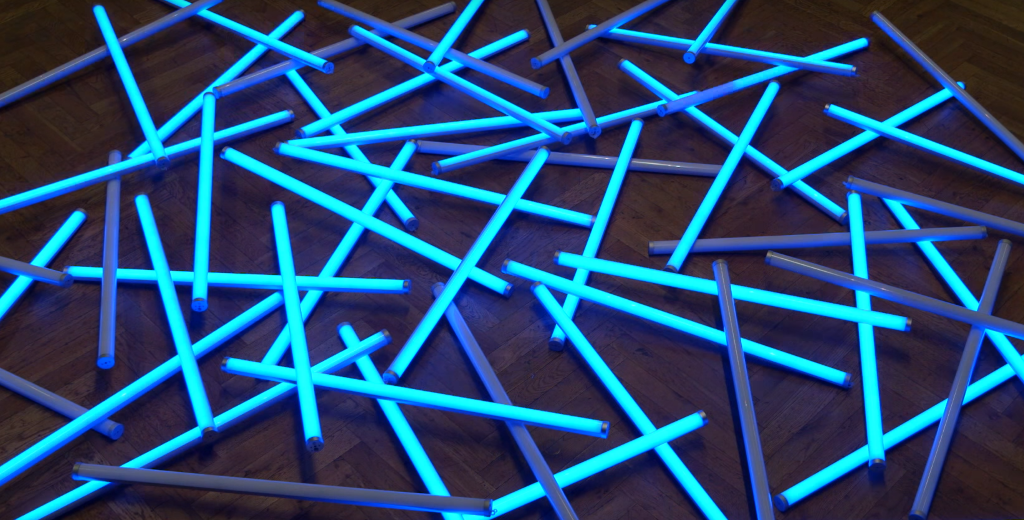 The Astera Pixeltube – lighting up the film industry.

[border ]
So, it's quite possible that you have seen, or even used, Astera Pixeltubes recently. Also known as Titan Tubes, AX1s, Asteras etc, they are one of the most popular and versatile LED film lights at the moment. In use on countless commercials, feature films, TV dramas and it seems like just about every music promo right now. And we feel, in some way, partly responsible for their astonishing popularity in the British Film and TV Industry.
A little backstory. On a trip to New York in the fall of 2017, our technical director happened to meet up with a NYC-based DOP friend, who, over a few appletinis, happened to mention that they always 'had a bunch of Pixeltubes' on every show they were working on.
Intrigued, on his return to London, he did some reading up on Astera Pixeltubes and noted, bar a few AV companies, no one was using these in the aforementioned British Films & TV Industry. After a few calls and emails to track down Astera's UK distributor, an order was placed for a few AX1 Pixeltubes so that we could evaluate them.
Within days of arriving (and a few Instagram stories) later, we had almost the entire British Film & TV Industry beating a path to our Acton warehouse, wanting to hire these from us. That was back in January 2018, since then the newer, improved Astera Titan Tube has been launched (which supersedes the popular AX1) and we can now boast of having one of the largest rental stocks of these in the UK.
For more information, please visit our Astera Titan Tube product page.