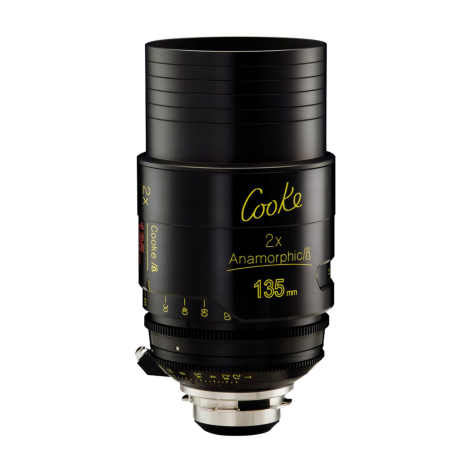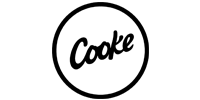 Cooke 135mm Anamorphic /i T2.3 Lens
A longer focal length option in the Cooke Anamorphic /i lens series.
Hire rate card
Daily £280.00 |£336.00 inc VAT | Contact us for weekly & long term hire rates
×
Hire the Cooke 135mm Anamorphic /i T2.3 Lens
Get in touch with us
0208 343 1260
hire@shootblue.tv
Start a chat session
View contact details
People also hire
ARRI LMB-25 Lightweight Mattebox

£

50.00

ARRI's latest clip-on matte box in the LMB series, the LMB 25 can be configured with either 2 or 3 filter stages on set or location with no tools.

Compatible with most lenses, our comprehensive LMB-25 kit is supplied with 4×5.65/4×4 combo filter frames, a set of mattes, top/bottom flag and a selection of clip-on adapters.

If your lens diameter isn't included as standard, get in touch with the Shoot Blue team and we'll include an additional clamp-on back at no extra charge.

Cooke 2:1 Anamorphic/i 5-Way Prime Lens Set

£

850.00

Marrying the famous "Cooke Look" with a unique oval bokeh, these lenses render the beautiful images that today's filmmakers demand.

Giving your pictures a shape and definition that you've come to expect from Cooke, these Cooke Anamorphic/i lenses are colour matched with our other Cooke lens sets available, such as the popular s4/i set and the versatile Mini s4/i "Panchros". Built to the same high specifications, these solid PL-mounted lenses feature smooth iris and focus mechanisms allowing them to be used with a variety of wireless and mechanical follow focuses, such as our Preston FI+Z & ARRI WCU-4 kits and the work-horse ARRI FF4s with, ease and confidence.

Whilst these lenses stand up brilliantly when used alongside our Alexa XT Plus 4:3 production kits, they are also lightweight and compact enough to be used with the RED Dragon & ARRI Alexa Mini kits we send out with traditional handheld rigs and MoVi PRO kits.

Preston FI+Z 3-Channel Wireless Lens Control System

£

320.00

Preston is the industry's leading wireless lens control system (WLCS), providing responsive and precise control over focus, iris & zoom movement on blockbusters and commercials around the world.

The Preston FI+Z3 system's popularity hinges largely on its incredible reliability and wealth of features aiding focus pullers to hit their marks every time, saving time and money on set.

With accurate digital LED displays and the possibility to link up with a Cine Tape system, the Preston FI+Z3 is a great addition to any professional production.
Related kit for hire
Canon 20mm L Series EF Prime f/2.8 Lens

£

40.00

Available as part of a full set of L-Series lenses or on their own, the Canon L-Series lenses are as flexible as self-shooting glass gets.

This lens is fully colour matched with other focal lengths in the L-Series and benefits from Canon's excellent auto-focus motors and electronic iris control.