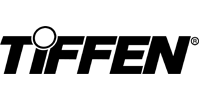 Tiffen 6×6 Optical Flat
Hire rate card
Daily £25.00 |£30.00 inc VAT | Contact us for weekly & long term hire rates
Useful for protecting the lens' front element when shooting in dusty environments or when using explosive, water or paint effects.
This filter is also available in 4×4″ & PV/5.65×4″ sizes
People also hire
ARRI Alexa XT Plus ARRIRAW 16:9/4:3

£

850.00

Widely regarded as the best digital cinematography camera on the market, the uncomplicated yet powerful nature of this adaptable camera have made it a favourite on some of the biggest blockbusters and commercials to date.

In addition to recording up to 120fps at 2k, our ARRIRAW package comes complete with 512GB Codex XR Capture drives to record full uncompressed ARRIRAW at 4k. Both spherical and anamorphic lenses are catered for within one package, opening your production up to a wide array of the best glass around.

The ALEXA Plus offers enhanced features including integrated wireless remote control & support for ARRI Lens Data System (LDS), allowing easier and less cluttered lens control, streamlining your shooting process.
Related kit for hire
Tiffen 6×6 Soft-Edge ND Grad Filter Set

£

45.00

Set of soft-edge graduated Tiffen filters useful for reducing light from a bright sky over a darker landscape.

This filter set is also available in 4×4″ & PV/5.65×4″ sizes.

Canon EF 24-105mm f/4 Zoom Lens

£

45.00

Compact EF L Series lens with a wide zoom range and image stabilizer function.

With a focal length of 24-105mm, this lens lends itself well to shooting on DSLR cameras in documentary style situations.

Angenieux Optimo 24-290 Zoom Lens T2.8

£

450.00

The Optimo 24-290mm zoom lens is a high performance 12x zoom lens covering a wide focal length from wide angle at 24mm to telephoto at 290mm.

With optics comparable to some of the best prime PL lenses on the market, the Angenieux 24-290mm zoom is perfect for drama, commercial and feature productions.

ARRI/Zeiss 135mm Ultra Prime T1.9 Lens

£

90.00

Zeiss 135mm Ultra Prime lens available individually or as part of a set.