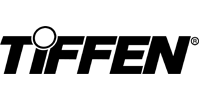 Tiffen 4×4 Optical Flat
Hire rate card
Daily £10.00 |£12.00 inc VAT | Contact us for weekly & long term hire rates
Useful for protecting the lens' front element when shooting in dusty environments or when using explosive, water or paint effects.
This filter is also available in PV/5.65×4″ & 6×6″ sizes
People also hire
Canon EF 70-200mm II f/2.8 Zoom Lens

£

55.00

The Canon USM II is a long zoom lens covering focal lengths of 70-200mm and benefiting from a fully electronic, built-in image stabiliser.

With a fast, constant aperture, this lens is great for run-and-gun shooting. The Canon 70-200mm is colour matched to the 16-35mm & 24-70mm L Series zooms, making them a great package for documentaries or productions where speed is of the essence.
Related kit for hire
ARRI/Zeiss 135mm Ultra Prime T1.9 Lens

£

90.00

Zeiss 135mm Ultra Prime lens available individually or as part of a set.

Tiffen 77mm Variable ND Filter

£

15.00

Tiffen's slim, lightweight Vari-ND features an adjustable neutral density filter across eight stops from 0.6-2.4, with minimal colour shift.

Also available as an 82mm threaded filter.

Canon 24mm L Series EF Prime f/1.4 Lens

£

40.00

Available as part of a full set of L-Series lenses or on their own, the Canon L-Series lenses are as flexible as self-shooting glass gets.

This lens is fully colour matched with other focal lengths in the L-Series and benefits from Canon's excellent auto-focus motors and electronic iris control.

Optefex PV Blue Streak Filter

£

30.00

A 2mm, PV-sized blue streak filter used to create an anamorphic style flare when using spherical lenses.

Available in a variety of colours.