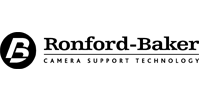 Ronford-Baker Track Run-Up
Hire rate card
Daily £8.00 |£9.60 inc VAT | Contact us for weekly & long term hire rates
Short MOY track run-up for easily and safely mounting heavy-duty dollies such as the Peewee on standard MOY steel track.
×
Hire the Ronford-Baker Track Run-Up
Get in touch with us
0208 343 1260
hire@shootblue.tv
Start a chat session
View contact details
People also hire
Chapman Super PeeWee MKIV Dolly

£

320.00

Chapman/Leonard's industry standard, grip-favourite Super PeeWee MkIV Plus is the perfect dolly to take your production to the next level.

The PeeWee MkIV allows you to make quick camera position adjustments without having to waste time with a multitude of rig changes, saving time on set and money on production.

Chapman/Leonard's tried-and-tested camera dollies are all smooth and reliable, allowing your crew to hit their marks each and every time and our PeeWee MkIV Plus kit continues this tradition. Featuring a full compliment of accessories , your grip will be able to make your camera dance.

The Super PeeWee MKIV dolly is supplied with Chapman/Leonard's a fully-racked accessories trolley as standard.
Related kit for hire
O'Connor Ultimate 2575D Fluid Head

£

180.00

O'Connors popular 2575 heavy-duty fluid head is suitable for all cameras but is recommended for use with Arri Alexas & RED Dragons and with larger lenses such as the Angenieux 24-290mm.

Featuring O'Connor's famous step-less fluid drag, this head gives you precise and even movement at any friction level.

We supply our O'Connor heads with MOY fittings as standard, though a 150mm bowl adapter is available upon request.