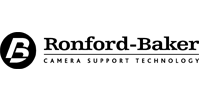 Ronford-Baker 8ft Straight Track
High specification steel track manufactured by Ronford Baker.
Hire rate card
Daily £36.00 |£43.20 inc VAT | Contact us for weekly & long term hire rates
Heavy-duty, high-quality track for precise dolly moves.
×
Hire the Ronford-Baker 8ft Straight Track
Get in touch with us
0208 343 1260
hire@shootblue.tv
Start a chat session
View contact details
People also hire
Chapman Super PeeWee MKIV Dolly

£

320.00

Chapman/Leonard's industry standard, grip-favourite Super PeeWee MkIV Plus is the perfect dolly to take your production to the next level.

The PeeWee MkIV allows you to make quick camera position adjustments without having to waste time with a multitude of rig changes, saving time on set and money on production.

Chapman/Leonard's tried-and-tested camera dollies are all smooth and reliable, allowing your crew to hit their marks each and every time and our PeeWee MkIV Plus kit continues this tradition. Featuring a full compliment of accessories , your grip will be able to make your camera dance.

The Super PeeWee MKIV dolly is supplied with Chapman/Leonard's a fully-racked accessories trolley as standard.
Related kit for hire
Sachtler Video 20 S1 Fluid Head Tripod

£

50.00

Designed by Sachtler to be the strongest 100mm bowl-fitted head on the market, the Video 20 S1 can hold cameras up to 25kg in weight, including RED Dragon and Amira rigs. Featuring a "boost" function for lighter camera payloads, this fluid head tripod is also a great choice for DSLR cinematography.

Supplied with a two-stage Speed Lock set of medium duty legs, you can rely on this tripod to get you through the toughest shoots under the most strenuous conditions without adding unnecessary weight to you kit list.