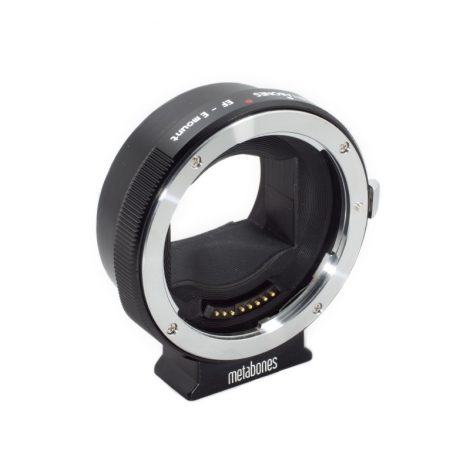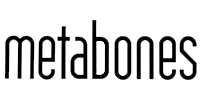 Metabones Canon EF to Sony NEX Adaptor
EF flexibility on E-Mount cameras.
Hire rate card
Daily £20.00 |£24.00 inc VAT | Contact us for weekly & long term hire rates
The Metabones Canon EF to Sony NEX adapter allows the use of EF-mounted lenses on cameras such as the Sony FS7 mkII and A7s.
Lenses with electronic auto-focus and iris control draw power directly from the camera via the mount, giving you full control of aperture.
×
Hire the Metabones Canon EF to Sony NEX Adaptor
Get in touch with us
0208 343 1260
hire@shootblue.tv
Start a chat session
View contact details
People also hire
Sony PXW-FS7 II

£

160.00

The Sony FS7 II is an update to the popular PXW-FS7 which extends the capabilities and feature set of the original camera. Enhancements to the camera design include a variable ND filter, a lever locking 'E' lens mount, an improved viewfinder and the addition of Rec-2020 colour space (ITU BT.2020).

The FS7 II retains all the functionality of the original Sony FS7, including 4K & HD resolutions, up to 180fps capture, the same Super 35mm format sensor and options (via E-mount adapters) to use a wide range of lenses, including PL, Leica & Canon EF. This is a highly versatile yet affordable camera which lends itself to a range of applications including digital cinematography, multi-camera and documentary shooting.

Like the Original FS7, the FS7 II is compatible with the optional XDCA-FS7 extension unit. This allows the use of V-Lock batteries as well as Apple ProRes recording and time Code capabilities.

Our Sony PXW-FS7 II hire kits are presented at a very high, industry-leading specification, with a comprehensive range of accessories included as standard.
Related kit for hire
Angenieux Optimo 24-290 Zoom Lens T2.8

£

450.00

The Optimo 24-290mm zoom lens is a high performance 12x zoom lens covering a wide focal length from wide angle at 24mm to telephoto at 290mm.

With optics comparable to some of the best prime PL lenses on the market, the Angenieux 24-290mm zoom is perfect for drama, commercial and feature productions.

ARRI/Zeiss 135mm Ultra Prime T1.9 Lens

£

90.00

Zeiss 135mm Ultra Prime lens available individually or as part of a set.

ARRI/Zeiss 100mm Ultra Prime T1.9 Lens

£

90.00

Zeiss Ultra Primes are a lightweight, high-quality series of lenses with an impressively fast aperture and close focus.

This Arri/Zeiss 100mm Ultra Prime lens is available individually or as part of a set.

Optefex PV Blue Streak Filter

£

30.00

A 2mm, PV-sized blue streak filter used to create an anamorphic style flare when using spherical lenses.

Available in a variety of colours.