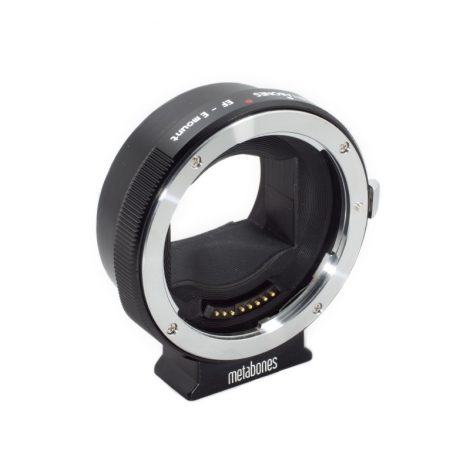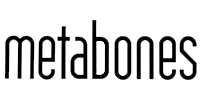 Metabones Canon EF to Sony NEX Adaptor
EF flexibility on E-Mount cameras.
Hire rate card
Daily £20.00 |£24.00 inc VAT | Contact us for weekly & long term hire rates
The Metabones Canon EF to Sony NEX adapter allows the use of EF-mounted lenses on cameras such as the Sony FS7 mkII and A7s.
Lenses with electronic auto-focus and iris control draw power directly from the camera via the mount, giving you full control of aperture.
×
Hire the Metabones Canon EF to Sony NEX Adaptor
Get in touch with us
0208 343 1260
hire@shootblue.tv
Start a chat session
View contact details
People also hire
Sony A7S II

£

100.00

The Sony A7S II is an E-mount, full-frame 35mm camera with internal 4K recording capability and incredible low-light shooting capabilities. An update on the earlier A7S model, the Mk II benefits from increased ISO sensitivity (now up to 102,400!) & 5-axis optical image stabilisation, dramatically reducing rolling shutter artefacts.

Other advanced features include 14-stop latitude in S-Log3 gamma setting, 12 mega-pixel stills capability and slow motion recording.

Whilst a highly useful camera in it's own right, the A7S II is also complements other cameras such as the ARRI Amira & RED Dragon as a B-cam / 2nd unit camera. We offer a wide range of mount adapters for the A7S II, including options for PL, Leica-R & Canon lenses.
Related kit for hire
Cooke s5/i 5-way Prime Lens Set

£

650.00

This set of five fast prime lenses feature the classic Cooke optical look and build quality.

The latest series of the Cooke lenses features their patented "/i" technology for recording lens data for every frame, streamlining the post-production process and saving both time and money.

The s5/i series of Cooke optics are fully colour matched and interchangeable with both the s4/i and Mini s4/i "Panchro" lens models. We also stock 40mm & 100mm focal lengths.

ARRI/Zeiss Ultra Prime 7-Way Lens Set

£

450.00

Zeiss Ultra Primes are a world-renowned set of high-end cine primes. A Lightweight and high-quality series of lenses with an impressively fast aperture, close focus and focal range.

These lenses have become the go-to optics for many TV dramas, promos, features and high-end corporates due to their superior build quality and optical look. These lenses are also a perfect optical match to Master Primes

Canon 35mm L Series EF Prime f/1.4 Lens

£

40.00

Available as part of a full set of L-Series lenses or on their own, the Canon L-Series lenses are as flexible as self-shooting glass gets.

This lens is fully colour matched with other focal lengths in the L-Series and benefits from Canon's excellent auto-focus motors and electronic iris control.

ARRI/Zeiss 135mm Ultra Prime T1.9 Lens

£

90.00

Zeiss 135mm Ultra Prime lens available individually or as part of a set.