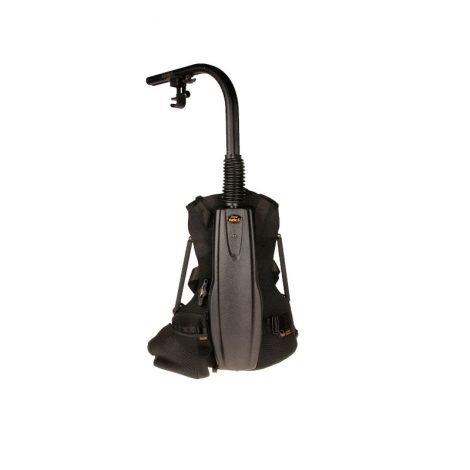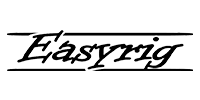 Easyrig Vario 5
Hire rate card
Daily £120.00 |£144.00 inc VAT | Contact us for weekly & long term hire rates
The Easyrig Vario 5 combines all of the support camera operators have come to expect with a variable tension system. Allowing you to adjust the payload tolerance quickly on set, you're able to get cameras of all sizes into a comfortable position so you can get on with hitting your marks.
We offer an Easyrig Vario 5 Serene package to extend the capacity of the rig, a feature particularly useful when shooting with our MoVI Pro kits.
People also hire
ARRI Alexa Mini

£

400.00

ARRI's Alexa Mini brings all of their digital cinematography knowledge and expertise together in one compact, lightweight package. This small yet powerful camera shoots at a variety of resolutions between HD and 4K and up to 200fps, making the Mini a versatile addition to the existing ARRI family of digital cinema cameras. As you've come to expect, we've tricked our Alexa Mini kits out with 4:3 anamorphic & ARRIRAW licenses, giving this bow yet another string.

The Alexa Mini has been designed with ease-of-use, both on set and in post-production, in mind. Utilising ProRes 422/4444 codecs, the extraordinary images this camera captures fit directly into your timeline and allow for quick editing and grading, saving your production time and money across the board.

We've geared our ARRI Alexa Mini kits to be as lightweight yet sturdy as possible, so each comes fully kitted-out with an ARRI professional accessory package and options of metal or carbon fibre bars – your choice. As one of the most physically versatile cameras on the market, the Mini is perfect for shooting on sticks, Steadicam or with handheld gimbals such as the MoVI Pro. Feel free to get in touch and arrange a demo or build a free prep day in one of our test spaces into your next production.

We also stock an ARRI EF adapter, giving you even more lenses to choose from. Whether you're shooting on the fly and from the hip with DSLR zooms or with one of our PL lens packages, this camera does it all.
Related kit for hire
Noga Articulating Arm

£

3.50

The most popular articulating arm on the market, Noga arms have proved themselves time and again on everything from feature films to DSLR promos.

Manfrotto Nano Clamp

£

1.50

A versatile lightweight clamp used to attach accessories to either 15mm or 19mm camera rigs.

Holding up to 4kg in weight, the Nano clamp is often used by focus pullers to secure a Preston brain to the camera.

DJI Ronin-M

£

90.00

The Ronin-M is an ultra lightweight 3-axis gimbal which is rated for camera payloads of up to 3.6KG. It is particularly recommended for using with DSLR style cameras such as the Sony A7SII and Canon 5D.

Fast to set up and featuring three intuitive operational modes, the Ronin-M offer an effective camera stabilisation solution when space & weight make using a larger gimbal system unsuitable.

15mm Bars (Pair)

£

2.00

A pair of strong, lightweight 15mm steel bars used for mounting accessories on a camera rig.

Available in various sizes to ensure your set-up works perfectly for you.