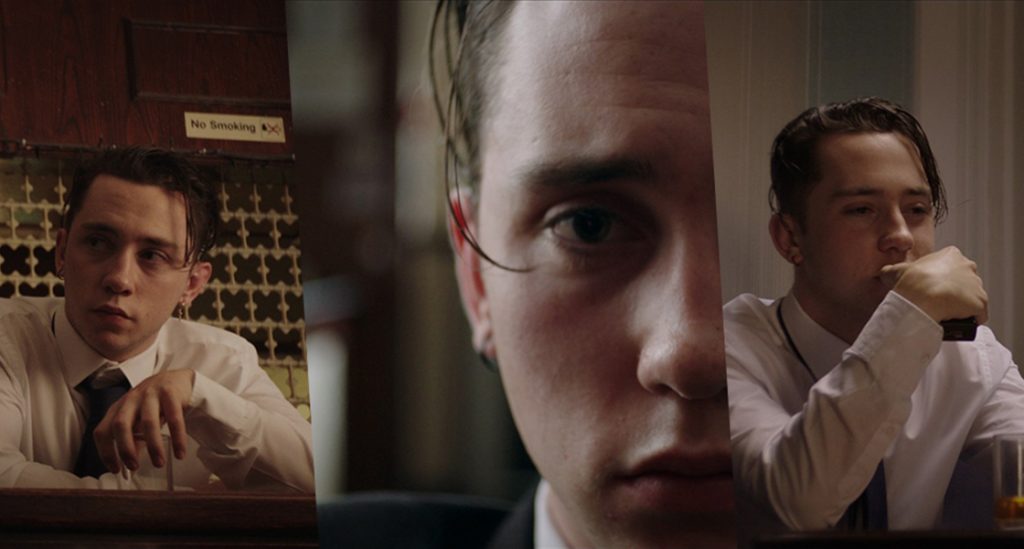 DOP Howard Mills talks to us about his experience of using rehoused Schneider Cine Xenon lenses on the short film 'His Wake'
Shoot Blue: Can you tell us why you decided to use vintage Schneider Cine Xenon lenses on the short film 'His Wake'?  
Howard Mills: I actually knew nothing about Schneider Cine Xenon lenses and that is a good start as I'm keen for each project to have its own look and style. It's always nice to shoot on lenses that you aren't familiar with. I like shooting with vintage glass, and they have been really well rehoused by P+S Technik. The lenses themselves have a beautiful 35mm feel to them, and particularly seemed to handle deep shades well. The drop off and bokeh is also gorgeous on these lenses.
SB: Why did you choose a 2.39:1 aspect ratio for this film?  
HM: Firstly because that aspect ratio really says to me 'cinema'. But mainly because this is a short film comprising of mids and close-ups, there are only a couple of two shots in the whole film. So being up close and personal was very important and so this aspect ratio was an obvious choice,
SB: Can you tell us more about the project?   
HM: 'His Wake' as the title suggests is filmed at the wake of a sixteen-year-old boys father. Throughout the film, the boy learns stories about his father from those who knew him best.
Essentially there are lots of conversions happening throughout the film so the interesting thing visually was how to shoot this in a way that wasn't just a series of over the shoulder conversations. The director Jamie Noel had loads of interesting techniques he wanted to try including POV, ramping and interesting framing and movement.
Visually it needed to be very realistic and both Jamie and myself like quite heavy shadowed areas within frames. The Schneiders were fantastic at providing a really visceral and filmic quality to the piece 
To view more of Howard's work, please visit howardmillsdop.com
Shoot Blue supplied a set of rehoused Schneider Cine Xenon lenses for 'His Wake'. The lenses date from the 1960s and were rehoused by P+S Technik in Munich.