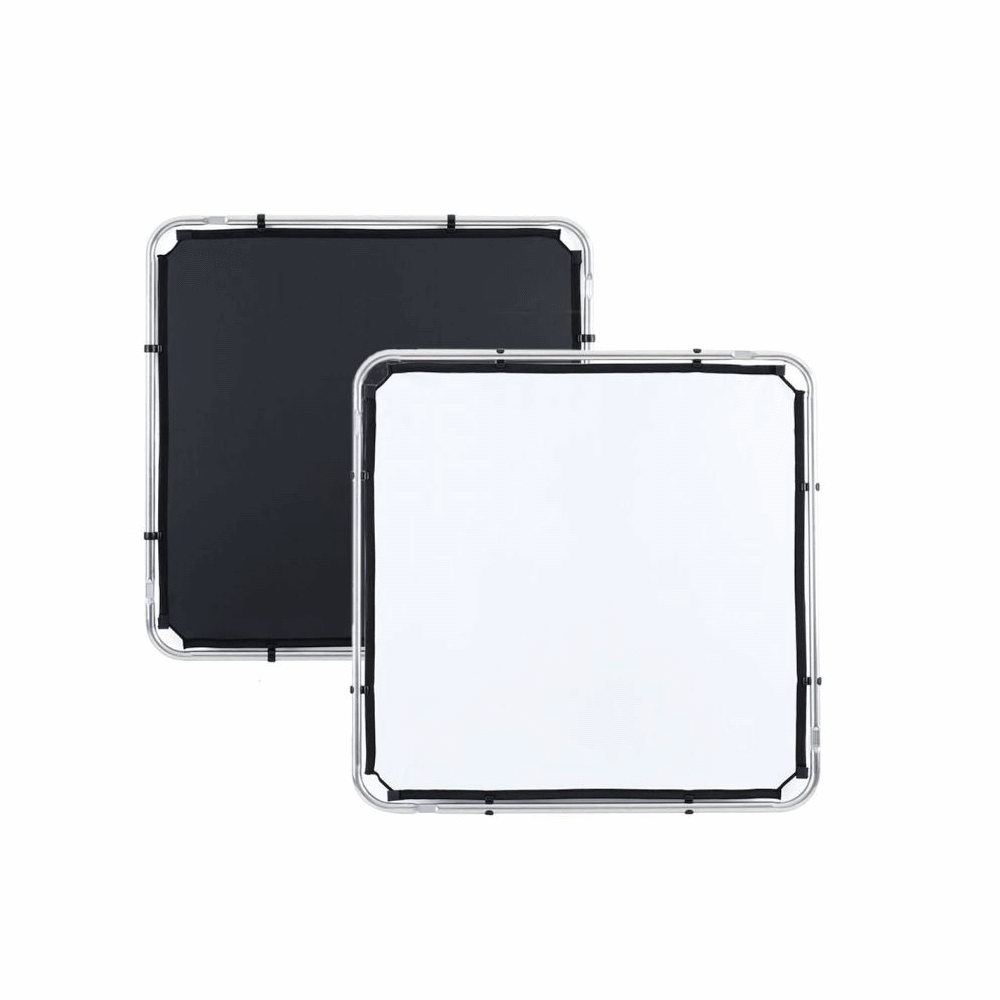 SkyLite Rapid 1.1 x 1.1m Black | White
A more eco-friendly alternative to using 4x4 black/white polyboards.
£

13.00

£

15.60
Contact us for long term or weekly hire rates.
We have recently introduced Lastolite SkyLite Rapid black/white reflectors to our rental stock in an effort to offer you a more environmentally-friendly alternative to using Expanded Polystyrene (EPS) sheets which are usually painted black on one side, are extremely difficult to recycle and typically end up in landfill.
The SkyLite Rapid 1.1 x 1.1m is the closest size to a conventional 4×4′ polyboard and features a white reflective side and a black (negative) on the reverse. The frame is quick and easy to assemble, packing up into a small carry case – which also makes it a lot easier to transport than poly.
We have also priced these lower than what we charge for supplying polyboard (which is usually supplied as a consumable), hopefully making the choice to use the SkyLite reflector easy for you.
In addition to the 1.1 x 1.1m size, we also offer SkyLites in the 1.1 x 2m format, which is the closest size to 8×4′ polyboard. For an alternative to using silver foamcore, please see the SkyLite Silver/White reflector (and unlike foamcore, it doesn't have the name of the local builders merchant printed across it IYKYK).