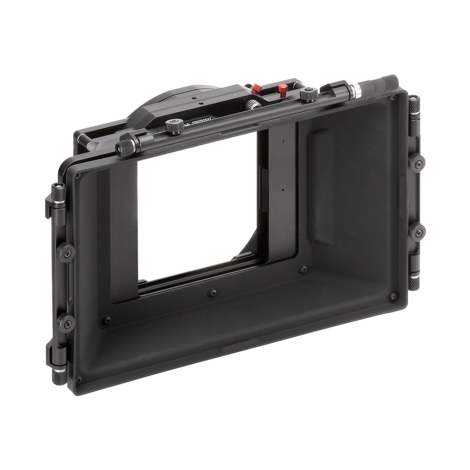 ARRI MMB-1 Mini Matte Box
Lightweight and versatile, with added bar support.
Hire rate card
Daily £35.00 |£42.00 inc VAT | Contact us for weekly & long term hire rates
Specifically designed for lightweight shooting, the ARRI MMB-1 is an excellent choice for cameras such as the FS7 & C300MKII.
Our MMB-1 kits come with 4×4 trays as standard, so there are more filtration options available to you when shooting. This matte box is also compatible with 138mm dioptres up to +2 in strength.
×
Hire the ARRI MMB-1 Mini Matte Box
Get in touch with us
0208 343 1260
hire@shootblue.tv
Start a chat session
View contact details
ARRI 80mm & 114mm rings
2 x ARRI PV filter trays
2 x ARRI 4×4 filter trays
ARRI top flag
2 x ARRI side flags