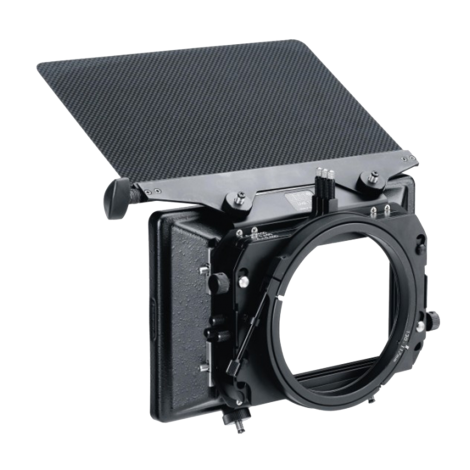 ARRI LMB-15 Lightweight Mattebox
Hire rate card
Daily £50.00 |£60.00 inc VAT | Contact us for weekly & long term hire rates
Arri's LMB-15 is a lightweight, clip-on matte box with three filter stages for greater control over incoming light.
Supporting lenses with front diameters ranging from 80mm to 143mm, this versatile piece of kit has become a mainstay on most shoots requiring Steadicam, gimbal or extensive handheld work.
If your lens diameter isn't included as standard, get in touch with the Shoot Blue team and we'll include an additional clamp-on back at no extra charge.
×
Hire the ARRI LMB-15 Lightweight Mattebox
Get in touch with us
0208 343 1260
hire@shootblue.tv
Start a chat session
View contact details
Bar Support

N/A (clip-on)

Filter size

4×4

PV (4 x 5.65?)

Stages

3
Standard ARRI LMB clamp adaptor set (80mm, 95mm, 110mm & 114mm)
3 x ARRI LMB PV/4×4 combo filter trays
ARRI LMB top flag
ARRI LMB 35mm hard matte set (#1-#5)