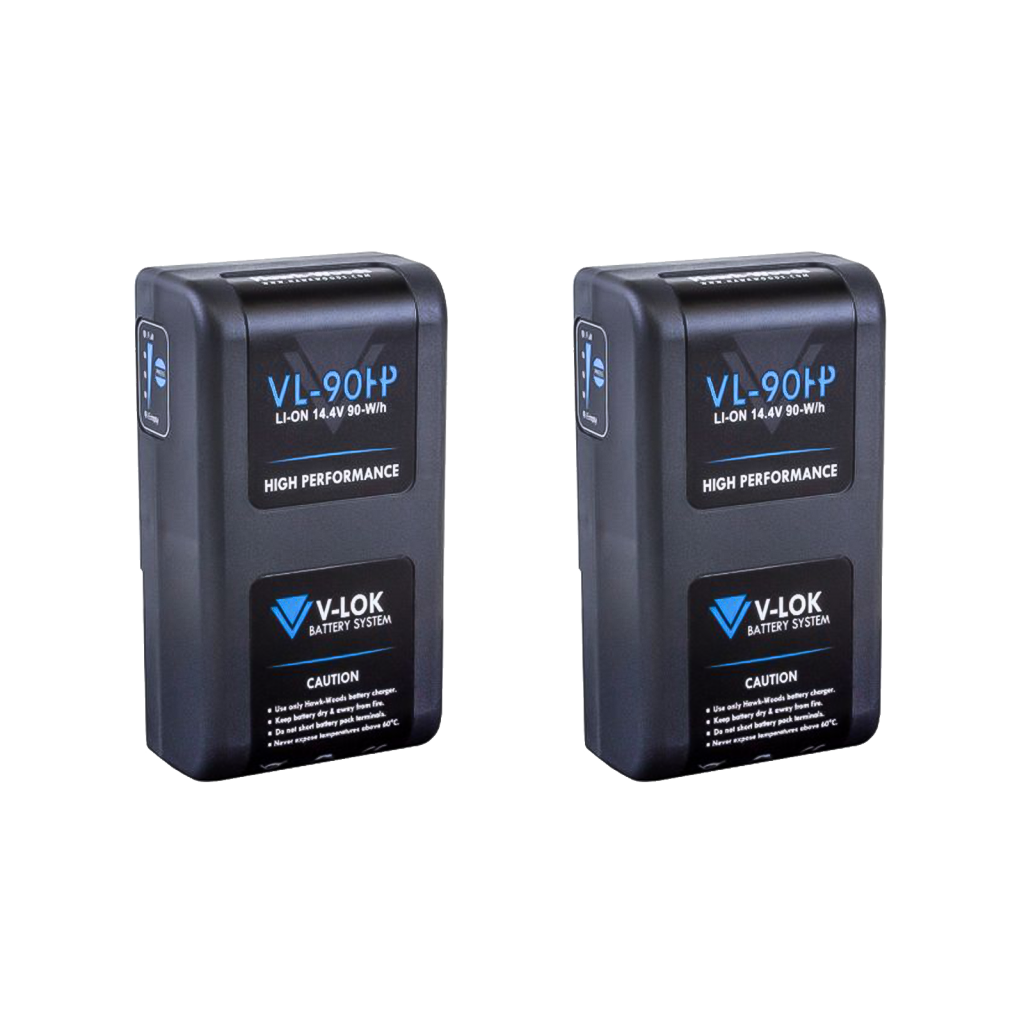 £

30.00

£

36.00
Contact us for long term or weekly hire rates.
Set of two lightweight V-lock 90Wh batteries which we recommend for powering accessories such as handheld monitors, wireless video systems and portable LED lighting.
Weighing just 770g (per battery), they are also useful for providing camera power when weight and form factor are critical. MoVI & Steadicam setups are two applications that can benefit from using a compact battery such as the VL-90H.
The VL-150W is also classed as 'flight safe' making it suitable for air transportation*
2x Hawk Woods VL-90 H V-Lock Battery
Hawk Woods VL-2×2 P Charger
13a IEC Cable
| | |
| --- | --- |
| Output | 14.4V/90W |
| Lithium-Ion Content | 7.29g |
| VL-90H (battery) weight | 770g (Each) |
| VL-2X2P (charger) weight | 660g |
Technical specs:
VL-90H output: 14.4V/90W
Lithium-Ion Content: 7.29g
VL-90H (battery): weight: 770g
VL-2X2P (charger) weight:660g
Our rental kit includes: 2 x VL-90H batteries, Hawk-Woods VL-2X2P 2-way simultaneous charger and IEC power cord.
*Important information for transporting Lithium-Ion batteries via air travel
Whilst Hawk-Woods VL-90H batteries are considered 'flight safe' we do advise that you check in advance with your specific airline – the regulations on flying with Lithium-Ion chemistry batteries does vary between different carriers/countries.
Transport Declaration document (link)
Material Safety Data Sheet document (link)
Certificate of Conformity document (link)