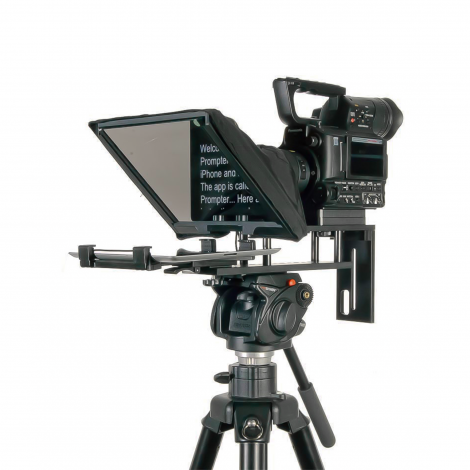 Datavideo TP-300 Tablet Prompter Kit
Lightweight, tablet operated auto cue.
Hire rate card
Daily £50.00 |£60.00 inc VAT | Contact us for weekly & long term hire rates
The DataVision TP-300 is a tablet based porta prompter. It's perfect for run and gun style interviews due to it being extremely light weight and portable.
You can control the speed and playback options from the palm of your hand with the simple DV Prompter app, included with the tablet.
×
Hire the Datavideo TP-300 Tablet Prompter Kit
Get in touch with us
0208 343 1260
hire@shootblue.tv
Start a chat session
View contact details
Prompter Frame
Expandable Mounting Bracket
Sun Hood
Lens Snood
2x 15mm Camera Riser
Tablet
Tablet Charger Cable
Tool/Support kit