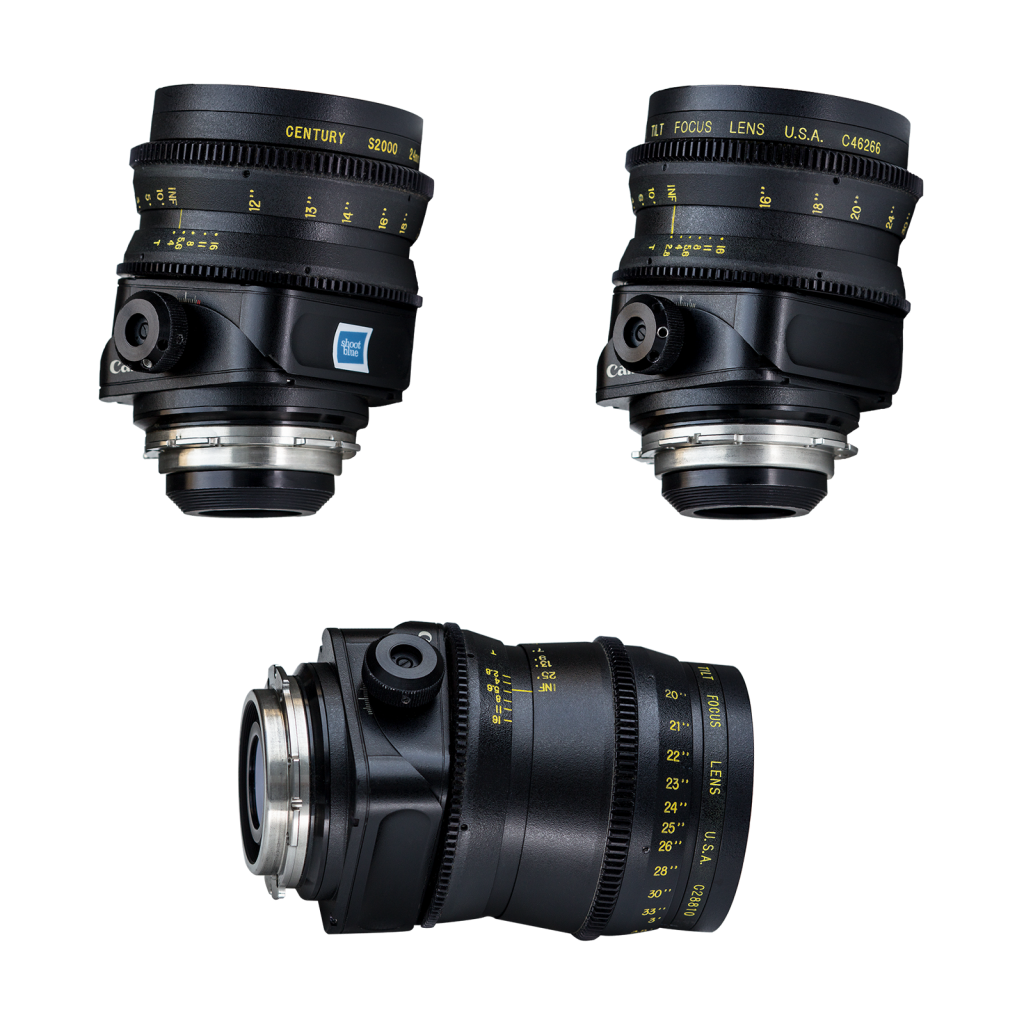 £

240.00

£

288.00
Contact us for long term or weekly hire rates.
A three way set of tilt-focus lenses designed for selective focus control and creative depth of field effects. Each lens features 8 degrees of tilt in any direction and 360 degrees of rotation. The set includes 24mm, 45mm & 90mm focal lengths.
Standard 0.8 lens gears enable focus & iris adjustments to be made in-shot. The Century Tilt Lens set are PL mounted and cover the Super 35mm (S35) format.
Century 24mm S2000 Tilt-Focus T4
Century 45mm S2000 Tilt-Focus T2.8
Century 90mm S2000 Tilt-Focus T2.8
Century 24mm S2000 Tilt-Focus T4

Close focus: 12″
Front diameter: 80mm
Dimensions: 119mm
Weight: 1kg

Century 45mm S2000 Tilt-Focus T2.8

Close focus: 16″
Front diameter: 80mm
Dimensions: 114mm
Weight: 1.1kg

Century 90mm S2000 Tilt-Focus T2.8

Close focus: 20″
Front diameter: 80mm
Lens length: 133mm
Weight: 1.1kg