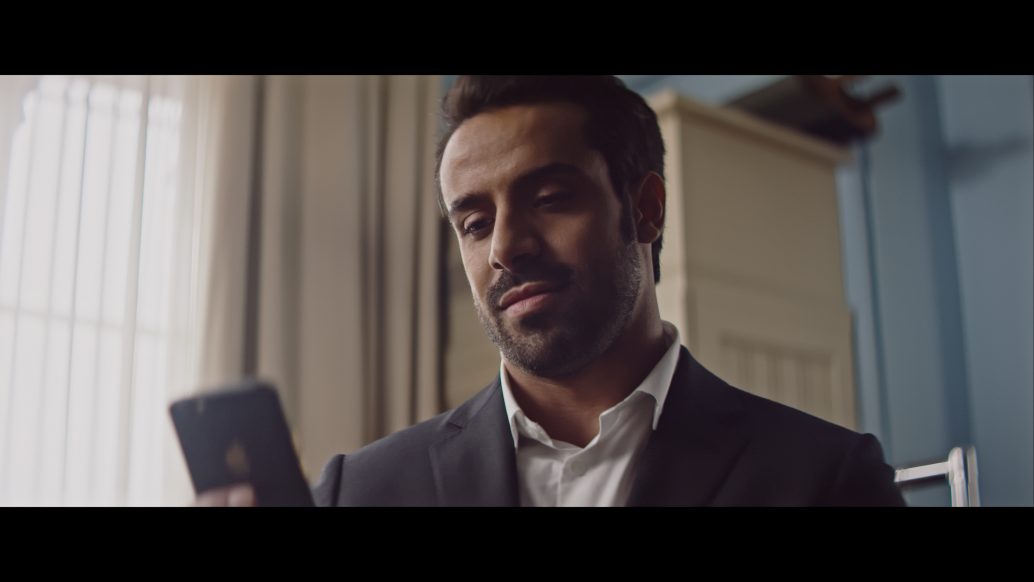 Cinematographer Alberto Balazs on Using Vintage LOMO Anamorphic lenses.
Shoot Blue: You recently shot a commercial for fashion brand Richy using LOMO anamorphic lenses. What was the deciding factor in using anamorphic lenses for this project? And how do LOMOs enhance the visual style & aesthetic of the ad?
Alberto Balazs: First of all, thank you for this review, it's a pleasure to share ideas with other filmmakers. The main factor in this piece was the relationship between the character and the space. The director wanted to portray a character that would move with confidence and we had the opportunity to work in a great location, The St Pancras Hotel in London. The plan was to create simple but elegant camera movements, so we decided to work with a great Steadicam operator, Andrew Fletcher. The LOMO round-front anamorphic lenses helped us to enhance the beauty of the architecture and the flow of the movement, while adding an organic and filmic look to the piece.

SB: What are your main considerations when deciding whether to shoot using anamorphic or spherical lenses for a project?
AB: Primarily, it is the language of the story, alongside the vision of the director that helps me to decide what choice of lens to use. I believe that anamorphic framing allows the grammar of the film to require less shots per scene – it is more minimal. I love how much you can see in one frame, and the time you can hold the shot, whilst still feeling close to the characters.
There are also other important factors that I consider beforehand, such as the role of movement in the film, the style & texture, and of course the budget of the project.
Anamorphic in Movement
Anamorphic has particular perspective characteristics when framing, I think of it almost as a two-point perspective from the sides with a strong tendency for weight and symmetry in the centre. What you focus on feels more three-dimensional towards the centre and the sides feels further away, a bit like it would with a wider lens. As the horizontal perspective is expanded by 2X on these lenses, a 50mm anamorphic, has the horizontal angle of a 25mm spherical. All of this affects the relationship with movement.
As the squeeze or distortion is horizontal, moving the camera with a dolly, Steadicam or gimbal, enhances the three-dimensional perspective whilst keeping the horizon balanced. The subject comes in and out of focus with the extra help of the breathing of the lens – this type of movement really brings the anamorphic to life. When you work hand held, that horizontal steadiness is lost, and sometimes anamorphic feels too present here, too artificial or "wobbly". If the film has a lot of hand-held work, I would choose spherical and lighter lenses. But that is my personal choice, there are great cinematographers shooting hand held all the time, with Kowas for example.
Shooting Style and Texture
I think anamorphic glass makes the digital large sensor feel closer to my memory of film. It breaks the texture of digital, of course, is more "organic", but is mainly a different way to work, to frame, to move. I think in narrative films and commercials it can be a great tool. However, when working with documentaries, I need the speed and flexibility of spherical and zoom lenses to be able to react directly with reality. I think the best is to experiment for yourself, to understand the physical characteristics of these lenses that can help you frame, and see differently from a spherical lens. I think it's interesting to consider their narrative possibilities, from a grammar with less cuts per scene, because you can tell more on a single frame,
Budget
Generally, Anamorphic glass tends to be more expensive. In Argentina, we just have only 2 sets of lenses in the country, so anamorphic lenses are mainly used for commercials. There are a lot more opportunities to work with anamorphic in London. It is great that you offer two really different sets of anamorphic lenses, Cookes and the LOMOs, giving a chance both to high end and indie films, and providing two really different looks to the films.
SB: What are the main characteristics of LOMO anamorphic lenses? And how do they compare to other anamorphic lenses that you have used?
AB: London gives you a great chance to test different glasses and I've worked with Cooke Anamorphics, ARRI Master Anamorphics, Cooke Xtal Express, Hawks & Kowas, and the good thing is that they are all really different. I think they can be a great tool to control the texture of the image.
If you think about elements that are common to some of these lenses, as barrel distortion, breathing, flares, and texture. The round LOMOs, Russian lenses from the 70s and 80s are part of the vintage family, where each set is quite unique and those characteristics are enhanced. Round-front LOMOs have soft edges, quite pictorial bokeh, there is a slight breathing that gives some three-dimensional presence, but the overall picture is less soft than the Kowas or Square-front LOMOs. The flares are blue, and the texture feels really organic, and yes, they have personality. The focus ring is tougher than other lenses, so I wouldn't recommend them on wireless follow focus. Overall they are a great set of lenses to give a story the character and texture of film.
SB: You are shortly travelling to Argentina to shoot a feature using LOMOs, can you tell us more about this project?
AB: Yes, we are just about to embark on my first feature film, directed by Alejandro Tarraf, and Funded by the Argentinian Film Institute, in January 2017.
The film tells the story of an old herder of lamas and reflects on the folkloric culture of our country that would be lost after his death.
The film will be shot in a remote town in Jujuy, a northern part of Argentina which is 4500m above sea level. We will be working with non-actors, and living with their community for 7 months. We have to be a really small crew to be able to enter into their lives, and the film will be a hybrid between fiction and documentary. We are really lucky to have Shoot Blue on board helping us with their set of LOMO anamorphic lenses, and we really look forward to share more about the film soon after February.

To see more of Alberto's work, please visit albertobalazs.com
Shoot Blue supplied a RED Epic Dragon and the LOMO round-front anamoprhic lens set for the Richy commerical shoot