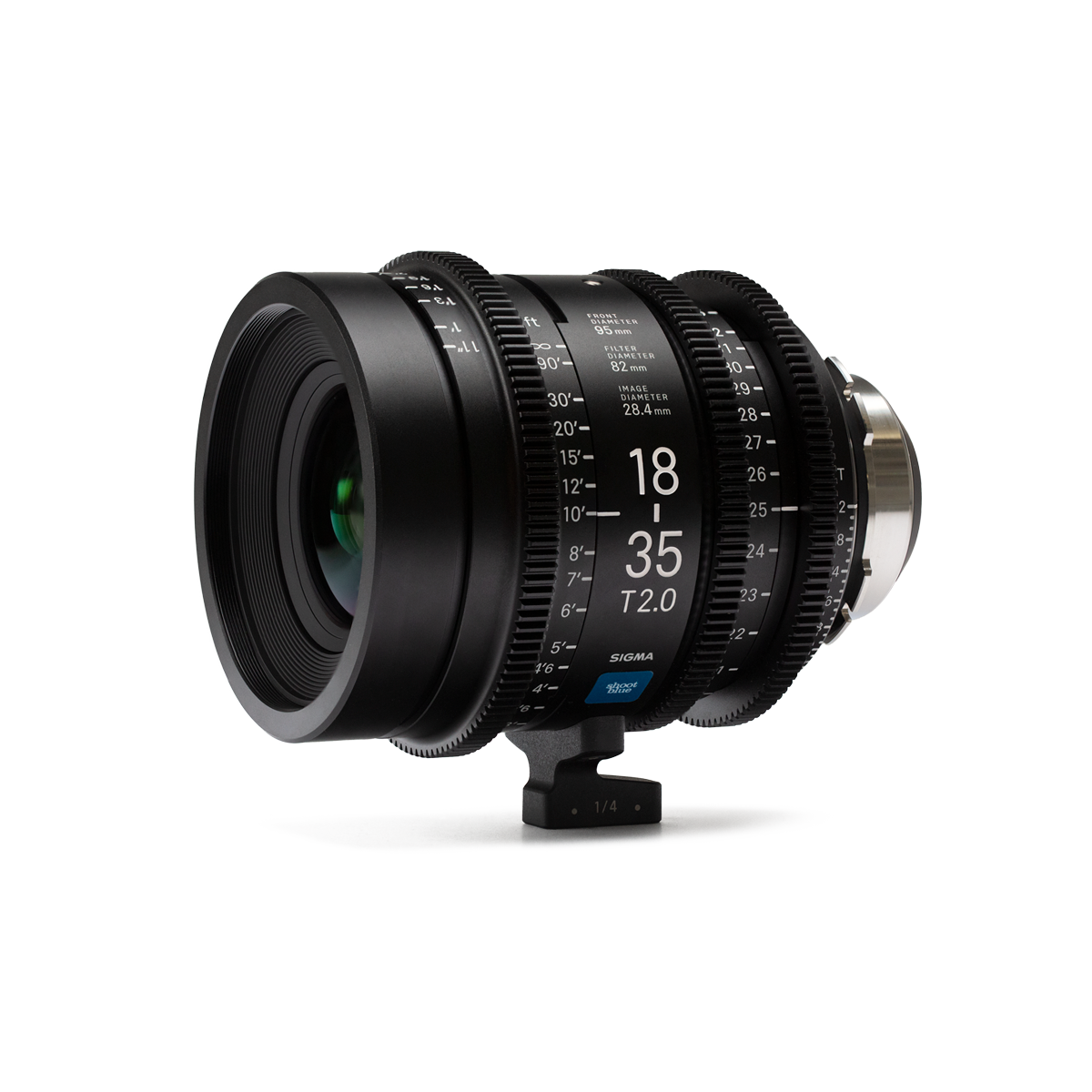 £

115.00

£

138.00
Contact us for long term or weekly hire rates.
The SIGMA High Speed Zoom 18-35mm is a very fast, and capable zoom lens, covering Super 35 sensors. Compact and relatively light, this Zoom lens is well suited for fast paced filming and operators on the move.
This lens really resolves, taking advantage of 6K and 8K sensors. Perfectly circular bokeh, and overall very neutral and balanced image. Mechanically upgraded from their stills counterparts, with a robust metal construction, geared on all 3 axes, 180 Degree focus throw, and almost imperceptible focus breathing.
In some regards this lens isn't perfectly par-focal, but very close, especially at T2.8, But we are sure that for its size and weight this is a compromise that is more than acceptable.