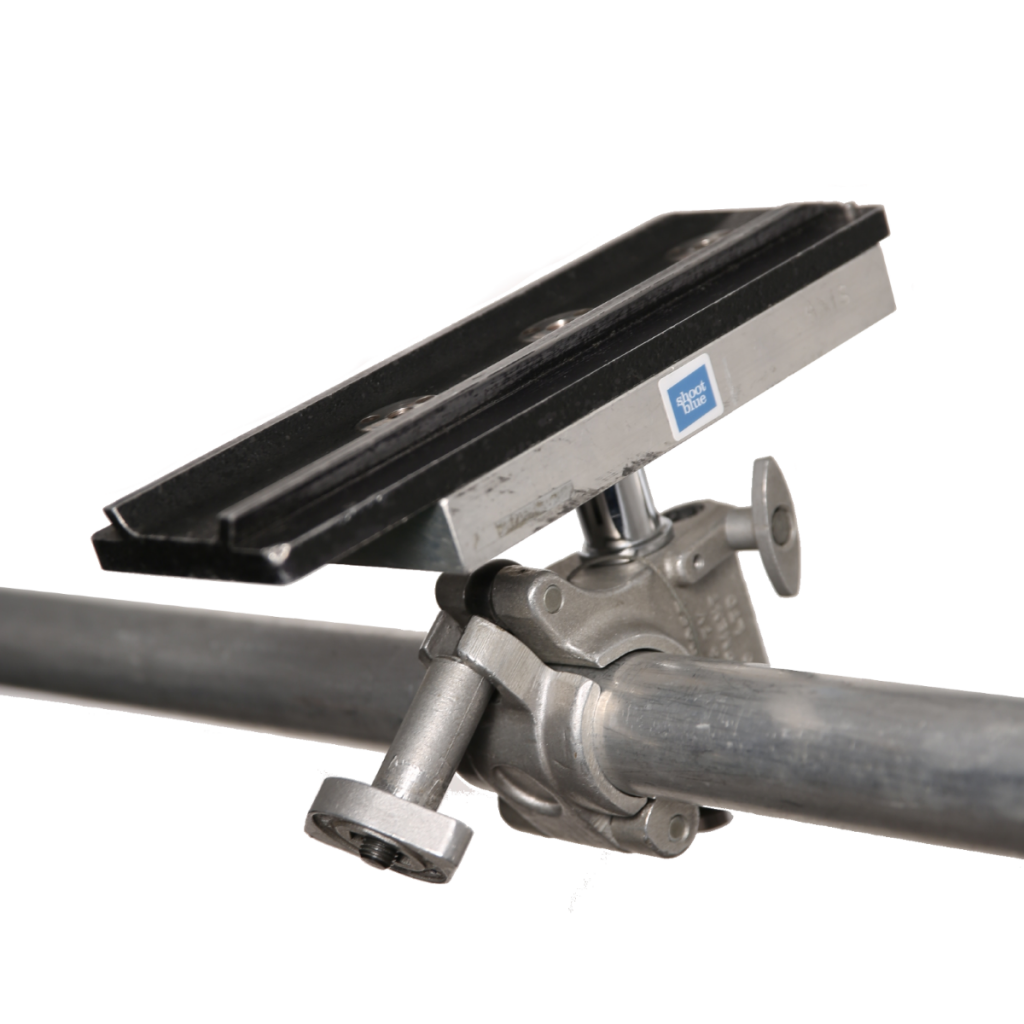 Camera Scaffold Mount
Attaches to standard size scaffolding tube
£

48.00

£

57.60
Contact us for long term or weekly hire rates.
This is a custom made scaffold mount fitted with an ARRI sliding dovetail plate. It enables the camera to be safely rigged in a range of positions, such as overhead, vertically and in difficult to access positions. The camera plate can be rotated 360° whilst further adjustments can be made by the tilting/rotating the scaffold joiner.
We can supply alloy scaffold tubing and other scaffold fixings, such as joiners, which are compatible with this mount.
Kit includes a safety bond/wire and wrench.