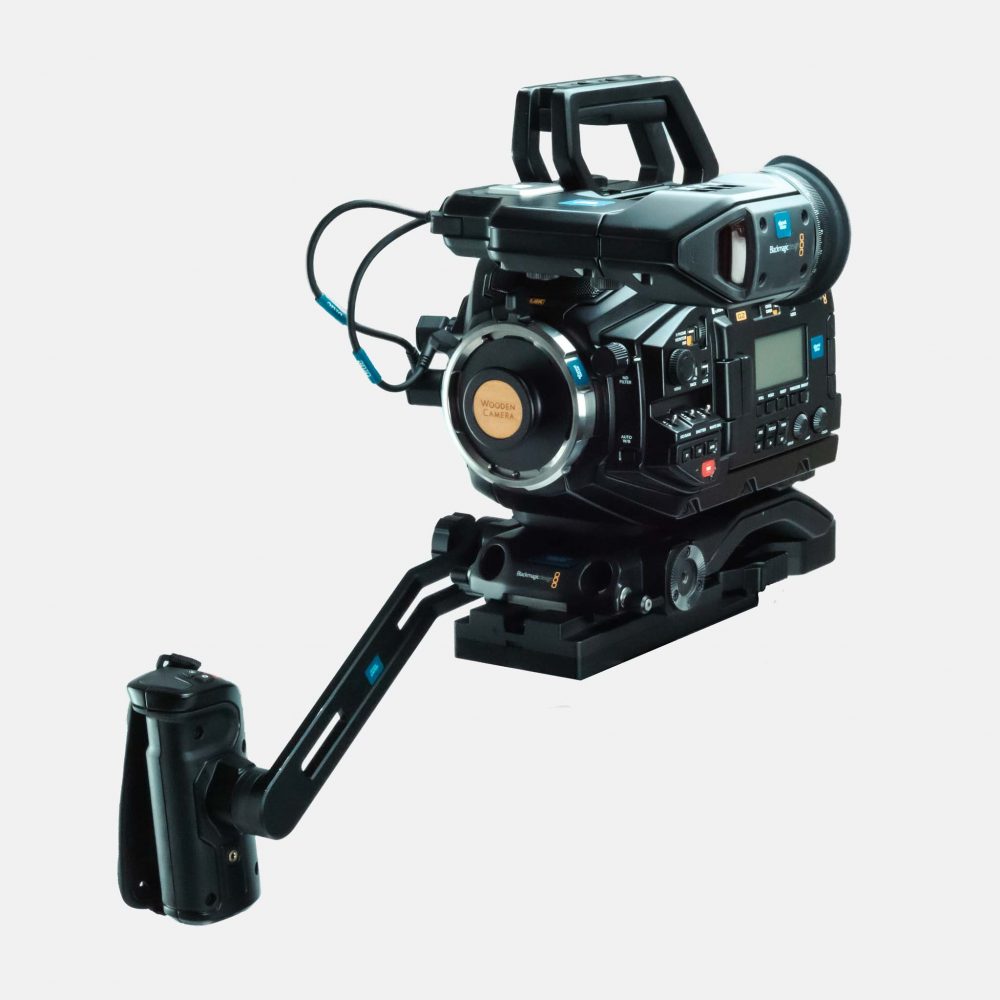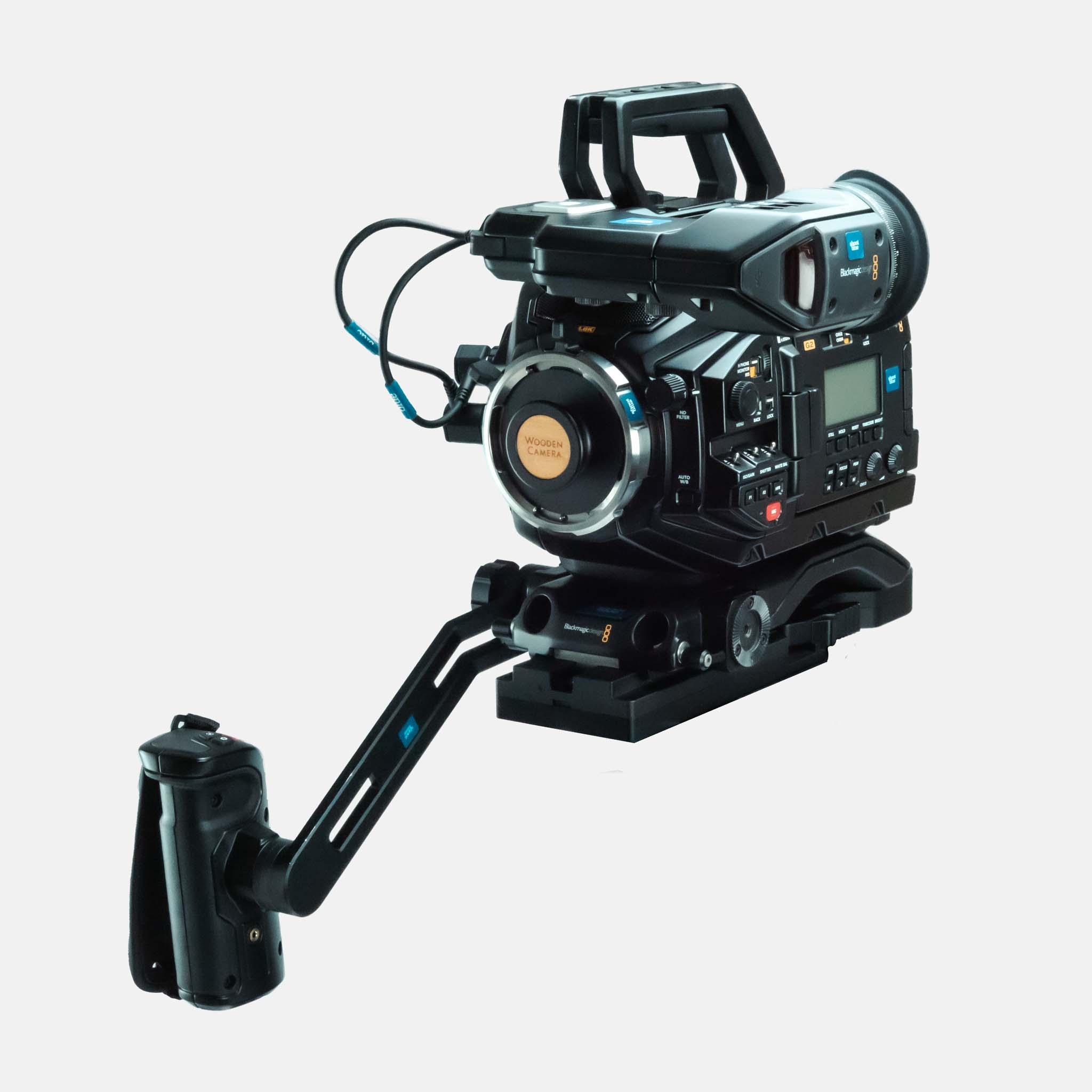 £

180.00

£

216.00
Contact us for long term or weekly hire rates.
Capable of 4.6K resolution capture in both ProRes and Blackmagic RAW formats, the Blackmagic URSA Mini Pro G2 has a suite of high-end, sophisticated features in a highly cost effective and compact form factor. The unique Blackmagic sensor technology and colour science also give its images a unique look, something that that could be a useful consideration when assessing it against more heavily used cinematography cameras such as those by Sony, Canon & RED.
Key features of the URSA Mini Pro G2 include built-in 2, 4 & 6 stop ND filters, support for autofocus lenses and an interchangeable lens mount.
Our URSA Mini Pro G2 rental kit is supplied with a Canon EF lens mount as standard, but we can also offer the camera configured the camera with other mounts including PL. We also include a Blackmagic EVF viewfinder, shoulder support with 15mm base, media cards and a set of V-lock batteries as part of the camera package.