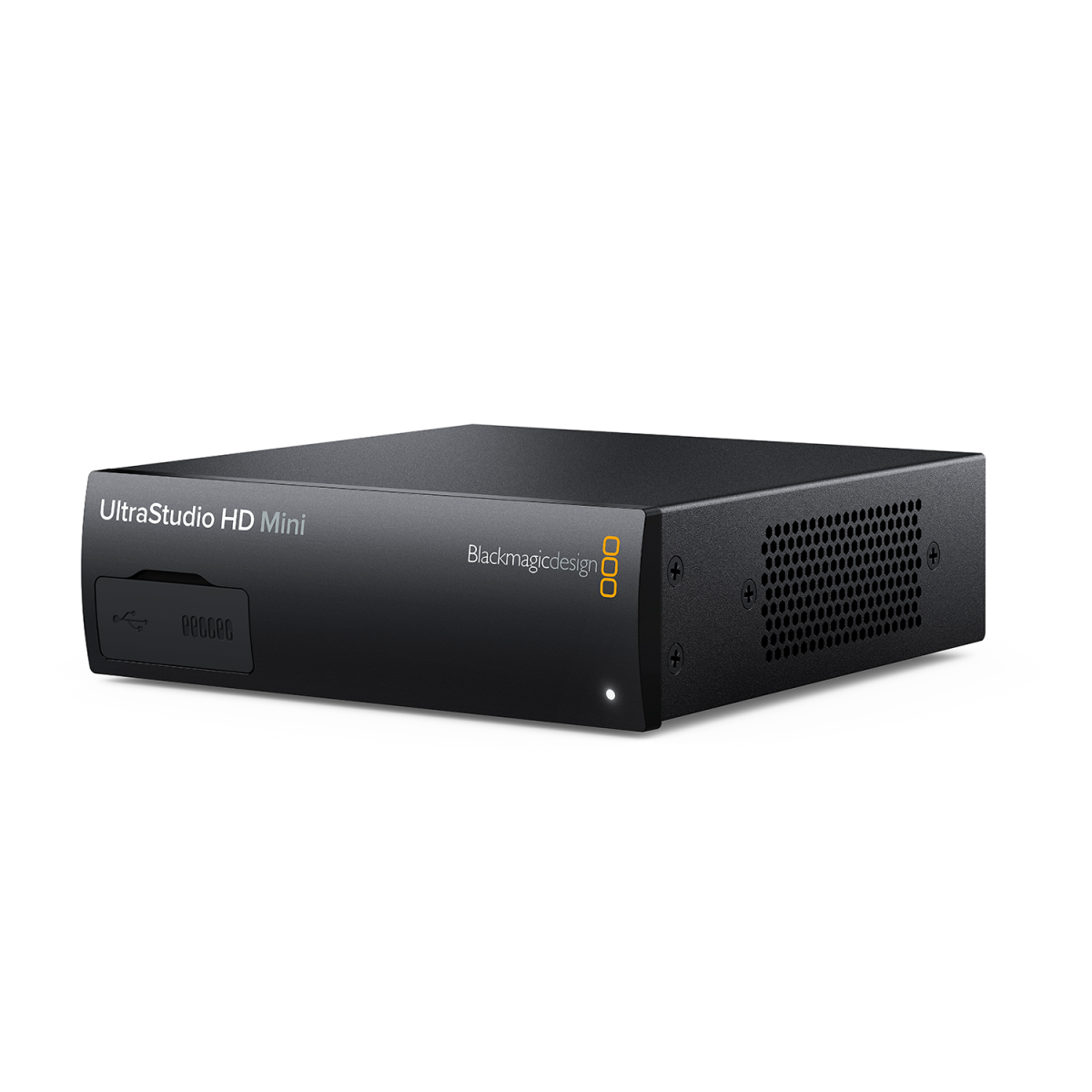 £

60.00

£

72.00
Contact us for long term or weekly hire rates.
UltraStudio HD Mini is a portable Thunderbolt 3 capture and playback solution that's small enough to take anywhere and powerful enough to work on high end projects. It can capture and playback all formats up to 1080p60 in full 10-bit YUV, or up to 1080p30 and 2K DCI in 12-bit RGB. UltraStudio HD Mini features HDMI output for monitoring on a big screen television, dual 3G-SDI outputs for fill and key playback, plus analogue audio and video inputs for digitising and archiving materials from older analogue decks.
UltraStudio HD Mini supports more editing, design and video software than any other capture product. The unit allows full editing compatibility with DaVinci Resolve, Final Cut Pro X, Media Composer, Premiere Pro and more. It can be used to create stunning visual effects with Fusion and After Effects, and for colour correction with DaVinci Resolve.
Inputs

1 x 3Gb/s SD/HD
2 x 1/4 inch jack

Outputs

SDI Rates

270Mb, 1.5G, 3G