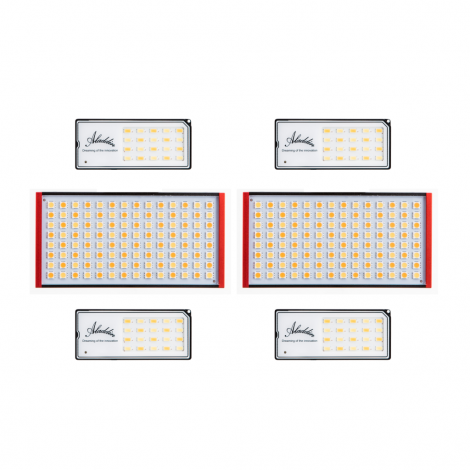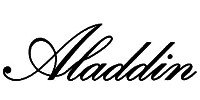 Aladdin Compact LED Lighting Kit
Great for on-board camera use as well as for rigging in confined spaces
Hire rate card
Daily £60.00 |£72.00 inc VAT | Contact us for weekly & long term hire rates
Comprising of 4 x Aladdin Eye-Lite Bi-colour LED lights and 2 x Aladdin A-Lite Bi-colour LED lights, this handy kit is great for on-board camera use as well as for rigging in confined spaces (such as car interiors and elevators). Aladdin LED lights offer very precise lighting colour rendition, with fixtures rating highly on both CRI and TLCI photometric tests.
The Aladdin Eye-Light features an integrated internal battery which is charged via USB and can power the Eye-Light for up to 2 hours run time. Colour temperature is also adjustable between 3000K (Tungsten) -6000K (Daylight) and it also has 5-100% dimming control.
The kit is supplied with a set of fittings/mounts allowing the Aladdin fixtures to be attached to cameras, lighting stands and grip.
×
Hire the Aladdin Compact LED Lighting Kit
Get in touch with us
0208 343 1260
hire@shootblue.tv
Start a chat session
View contact details
| | |
| --- | --- |
| Colours: | Daylight (6000 °K) / Tungsten (3000 °K) |
| Beam Angle: | 140° |
| Internal Battery Time: | Over 2 hours |
2 x Aladdin A-Lite Bi-Colour LED Light
4 x Aladdin Eye-Light Bi-Colour LED Light
2 x A-Lite Diffusion Filter
4 x A-Lite Battery
1 x A-Lite Battery Charger
2 x Mains-Dual USB Power Supply
5 x USB Charging Cable
2 x Eye-Light Bracket
2 x Magnetic Mount
1 x Ball-Head Stand Adaptor
2 x Cold Shoe Mount
1 x Cold Shoe Spigot Adaptor
1 x Spigot Adaptor
| | |
| --- | --- |
| Manafacturer's Product Page | Website |