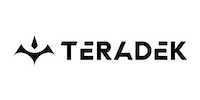 Teradek Bolt Pro 600 Dual RX Wireless System
Hire rate card
Daily £140.00 |£168.00 inc VAT | Contact us for weekly & long term hire rates
The Teradek Bolt Pro 600 is compact, zero-delay 3G-SDI / HDMI wireless video system with a range of up to 600ft.
Our rental kit includes one transmitter (TX) and two receivers (RX), enabling multiple monitors to be used simultaneously.
Features include a loop-through HD-SDI input on the transmitter, HD-SDI & HDMI outputs on the receivers and support for metadata.
Ideal for use with wireless directors monitors, gimbal systems, video village & Steadicam.
×
Hire the Teradek Bolt Pro 600 Dual RX Wireless System
Get in touch with us
0208 343 1260
hire@shootblue.tv
Start a chat session
View contact details
Distance

Up to 600 Ft (Subject to environmental conditions)

Input

HD-SDI  w/ loop-through output

HDMI

Output

HD-SDI

HDMI

Weight

282g (TX)

376g (RX)
Noga Arm
2x Bolt 600 Receiver
Bolt 600 Transmitter
12x Aerial
3x 90° HD SDI Cable
3x HDMI Cable
3x D-Tap Power Cable
2x Lemo Power Cable
2x Mains Cable