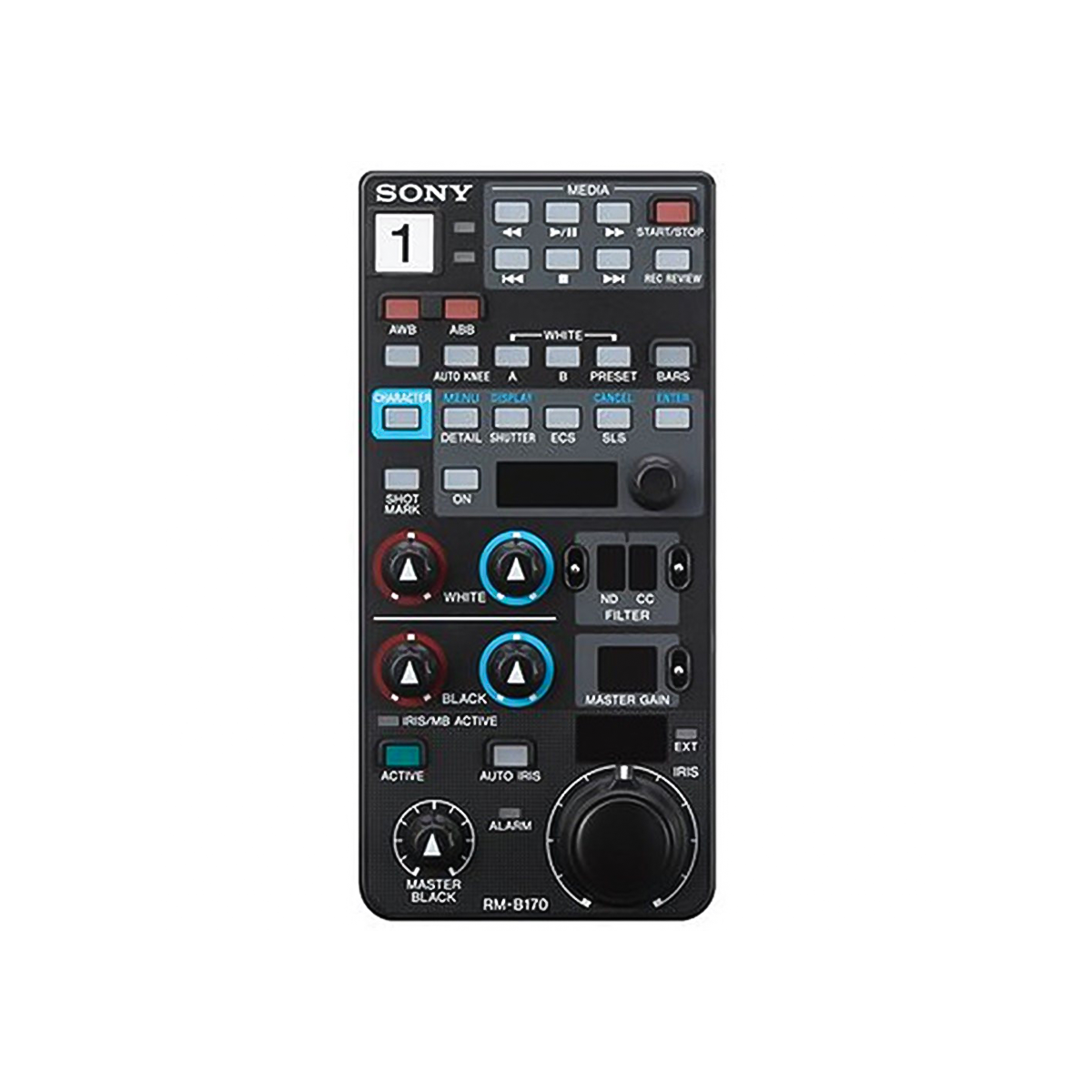 £

70.00

£

84.00
Contact us for long term or weekly hire rates.
The RM-B170 remote control unit provides an affordable solution for remote operation of Sony cameras. It can be connected directly to a camera as a portable remote control unit or it can be connected to a CCU as a simple remote control panel. The RM-B170 offers camera control from a distance of up to 100m (328 feet) with a direct connection to the camera.
This unit is perfect for use with our PMW 300's when placed in a hard to reach or inoperable area.
Operation Distance

100m (When directly connected)

Compatible Cameras

HDCAM camcorders: HDW-700A, HDW-650, HDW-750, HDW-F900/H/R
XDCAM HD422 Professional Disc camcorders: PDW-680, PDW-700, PDW-F800
XDCAM HD422 Memory camcorders: PMW-300, PMW-400, PMW-500
XDCAM EX Memory camcorders: PMW-EX3, PMW-320, PMW-350, PMW-F3
Digital Cinematography & 4K XAVC: F23, F35, F65, PMW-F5, PMW-F55
Studio cameras: BVP-950A, BVP-750A, BVP-550/570, HDC & HXC series

Input

8 Pin Remote Cable

Output

HD-SDI