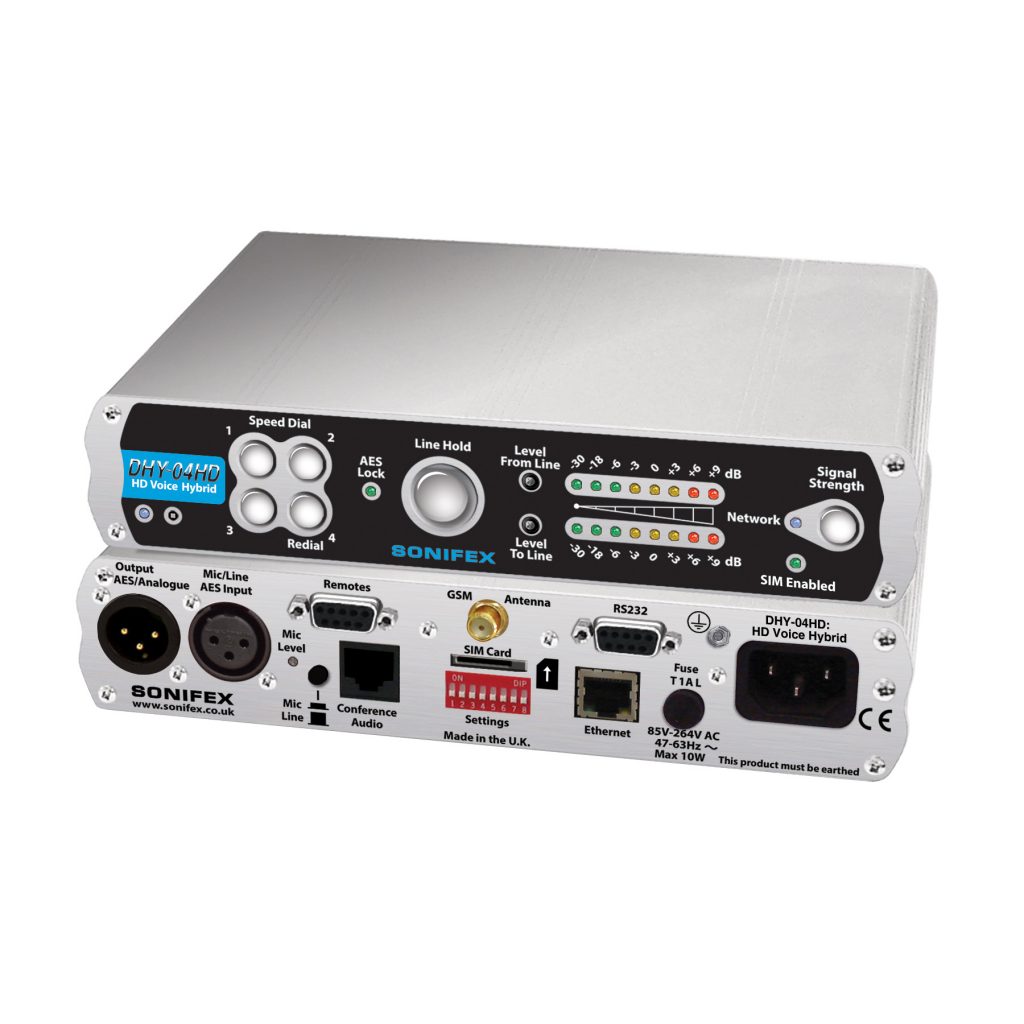 Sonifex DHY-04HD Telephone Hybrid
Telephone hybrid designed for use on 3G/GSM mobile networks
£

50.00

£

60.00
Contact us for long term or weekly hire rates.
The Sonifex DHY-04HD is a telephone hybrid with mobile/cellular phone network connectivity. It features a SIM card slot and can make and receive calls on any 3G or 2G GSM mobile network. XLR audio input/output connectors are provided for interfacing with a mixing desk.
Ideal for studios and outside broadcast units in remote locations that lack a fixed landline. May also be fondly known an a 'Telephone Balancing Unit" (TBU) in Old English.