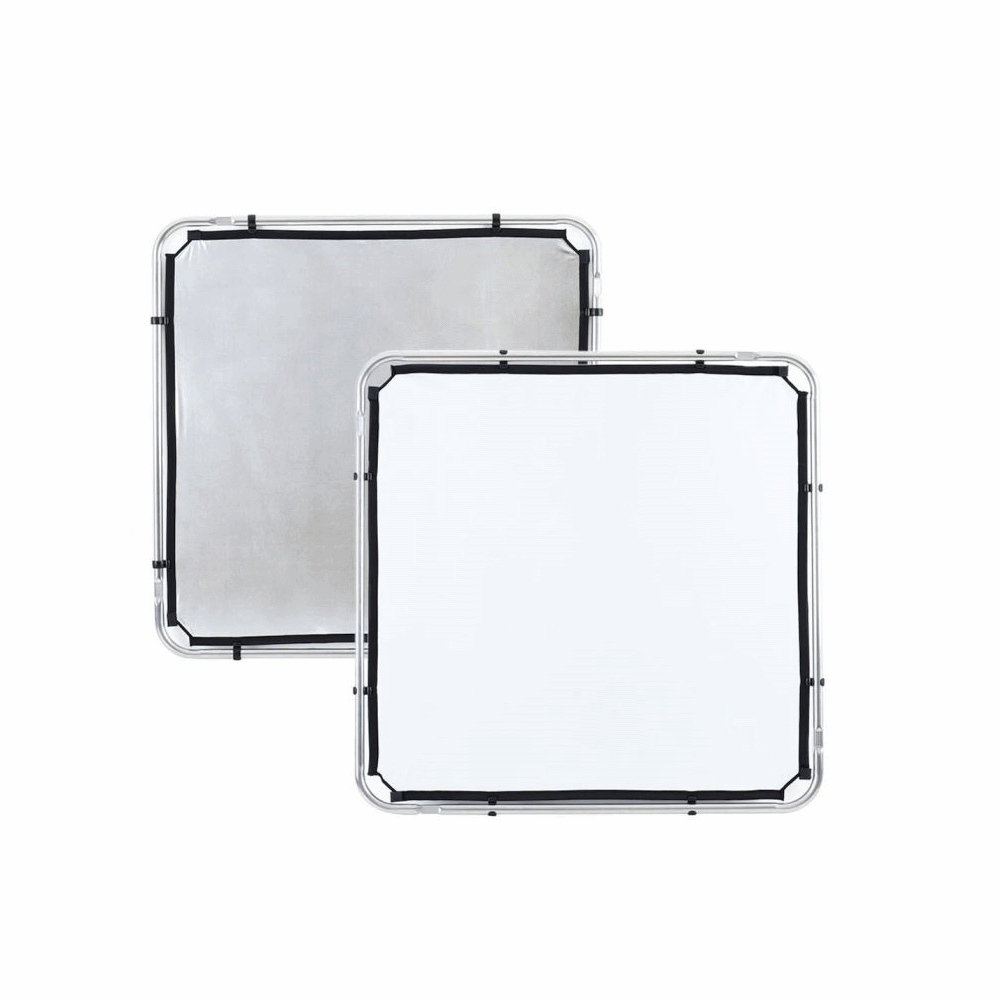 SkyLite Rapid 1.1 x 1.1m Silver/White
A more eco-friendly alternative to using 4x4 silver foamcore boards.
£

12.00

£

14.40
Contact us for long term or weekly hire rates.
We have recently introduced Lastolite SkyLite Rapid reflectors to our rental stock in an effort to offer you a more environmentally-friendly alternative to using Foamcore bounce boards and Expanded Polystyrene (EPS) sheets, both of white are extremely difficult to recycle and typically end up in landfill.
The SkyLite Rapid 1.1 x 1.1m is the closest size to a conventional 4×4′ foamcore board and features a silver reflective side and a white side on the reverse. The frame is quick and easy to assemble, packing up into a small carry case – which also makes it a lot easier to transport than foamcrore boards.
We have also priced these lower than what we charge for supplying foamcore (which is usually supplied as a consumable), hopefully making the choice to use the SkyLite reflector an easy decision for you.
For an alternative to using poly, please see the SkyLite Rapid Black/White reflectors which are available in 1.1 x 1.1m and 1.1 x 2m sizes. To hold and position Skylight Rapid frames, we recommend using K-clamps and C-stands.