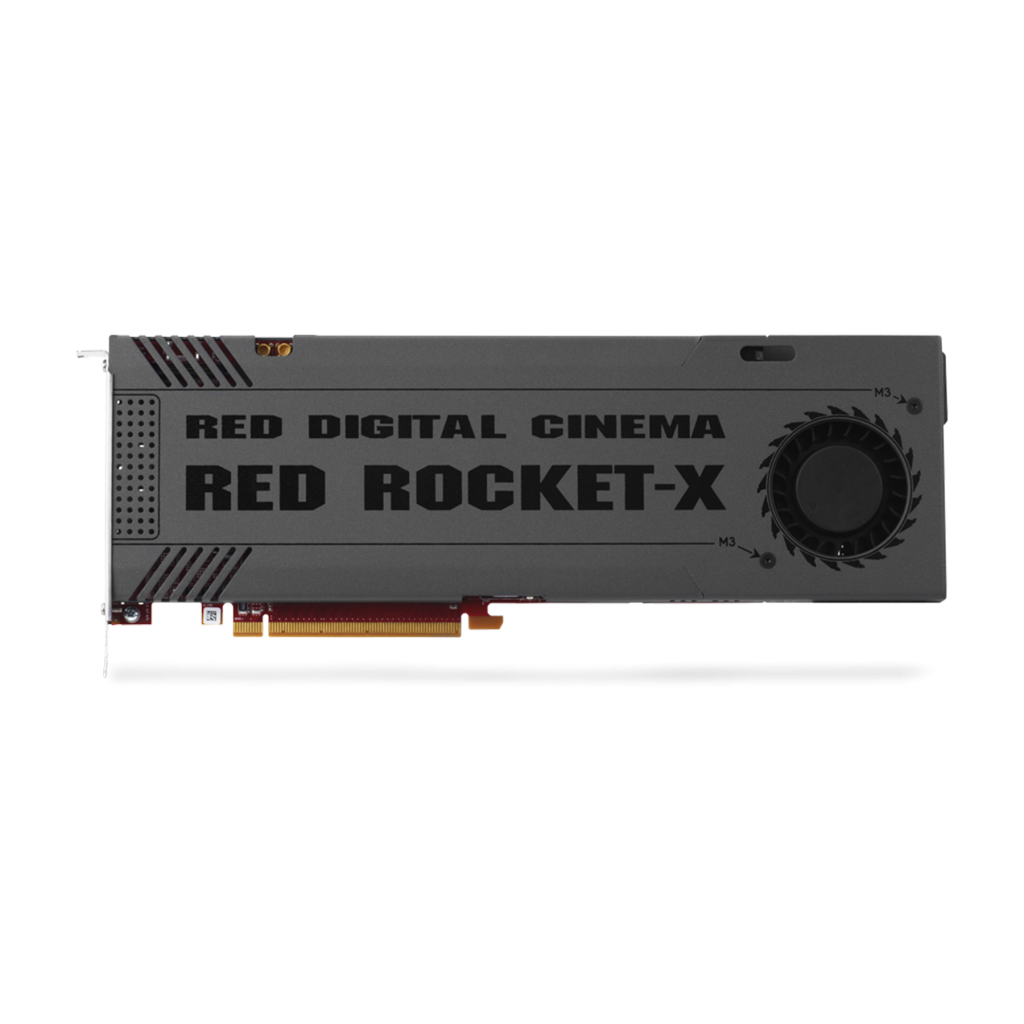 £

120.00

£

144.00
Contact us for long term or weekly hire rates.
The RED Rocket-X is the latest generation of RED's data management cards optimised to deal with the 6k Dragon sensor.
We house this full-length PCIe card in a Sonnet Echo Express III Thunderbolt 2 enclosure to make this powerful DiT tool compatible with most MacBook Pro laptops. This also allows you to take the Rocket-X with you anywhere you can draw power on location to keep your data flowing freely and speed up post-producton, saving time and money down the line.
Our RED Rocket-X is fully supported by our in-house post-production team, Post Blue, who offer additional transcoding, online & offline editing and grading.
Sonnet Echo Express III Carriage
RED Rocket-X Software Stick
2x HD SDI Cable
2x Thunderbolt Cable
13a IEC Cable
Video Output

2x Display port
2x HD SDI
2x Thunderbolt (Sonnet Enclosure)

System Requirements

Mac OS X 10.7 or later
Windows 7 or later
Linux (Red Hat)
2048 MB RAM Minimum
Thunderbolt Compliant
Technical specs:
system compatibility:
Mac OS X 10.7 or later
Windows 7 or later
Linux (Red Hat)
Sonnet enclosure outputs:
2 x HD-SDI
2 x Thunderbolt
Weight: 4.25
Kit include all data connection cables as standard.