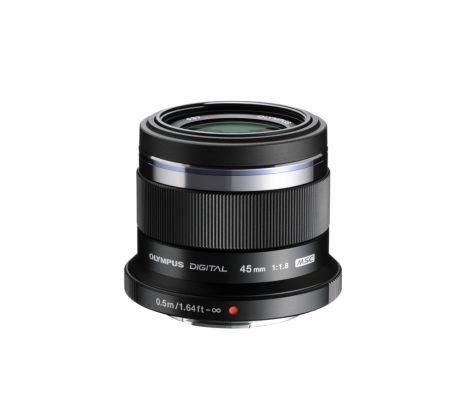 Olympus M.Zuiko 45mm f/1.8 Lens
£30.00
With a 45mm focal length, this is currently the longest prime lens compatible with the DJI Zenmuse / Inspire 2 UAV. It can also be used with other Micro Four Thirds (MFT) sensor cameras.
The lens is supplied with a DJI balancing ring for configuration when using it with the Zenmuse gimbal. It has a 37mm filter thread and is compatible with our range of screw-in Firecrest ND filters.
Available to hire
Categories: Aerial, UAV Accessories, Lenses, 35mm DSLR prime lenses.
Tags: 45mm, aerial, DJI, Inspire 2, olympus, zenmuse x5s, zuiko, prime.
You may also like…
DJI Inspire 2 with Zenmuse X5S

£

320.00

The DJI Inspire 2 is a high-performance UAV fitted with a Zenmuse X5S camera which records in CinemaDNG Raw and Apple ProRes codecs at up to 5.2K resolution.

Capable of speeds of up to 58mph and a flight time of more than 25 minutes, the Inpsire 2 has a suite of advanced technological features including obstacle avoidance and intelligent flight modes. It can also be configured in dual user mode, allowing the pilot and camera operator to have independent control over the aircraft and gimbal. With the pilot dedicated just to flight operations, this can provide more precision and give greater creative freedom for the aerial filming.

The Zenmuse X5S gimbal is rotatable by 360° ensuring that the camera view is completely unobstructed when flying. Live broadcast and streaming is possible from the Inspire 2, with live HDMI & SDI video outputs available from the remote controller.

Our comprehensive Inspire 2 rental kit is supplied with an 4-way battery kit, remote controller, 480GB CINESSD media cards and comes with both ProRes and CinemaDNG codec options pre-activated. The Zenmuse X5S camera has a 4/3" size sensor and includes a DJI 15mm lens with a set of ND filters as standard – other lenses are also available to hire. Optional extras that we can supply include additional battery kits and accessories such as a second remote controller and the DJI Focus.

Please Note
We can only hire drones & drone accessories to operators/individuals who hold a valid CAA Permission for Commercial Operations (PfCO).

We also require all equipment to be fully insured for loss & damage when being used for aerial work and a deposit may be required for certain items. All UAV aircraft & accessories that we supply are inspected and tested prior to rental by an in-house pilot/technician who has a CAA PfCO Permission. Our CAA ID is 4298.
Related Products
Canon EF 85mm f/1.2 Prime Lens

£

40.00

Canon 35mm EF-mounted prime lens perfect for Canon C300 cameras and Canon DSLRs.

This lens is fully colour matched with other focal lengths in the L-Series and benefits from Canon's excellent auto-focus motors and electronic iris control.